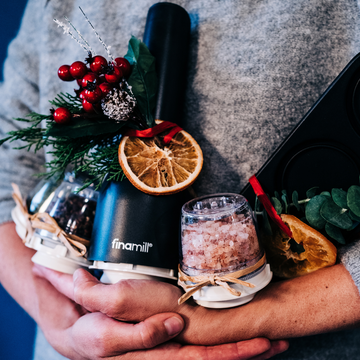 Get them the gift of

flavour

boldness




Our festive gift set has everything needed to take your cooking to the next level. Get your very own new rechargeable FinaMill with its fast charge, long-lasting battery and safe eco-friendly design, along with 2 FinaPod PRO Plus (perfect for everyday spices), 1 FinaPod MAX (for large spices and dried herbs) and a sleek, modern tray that is exclusive to this gift set!

It's the perfect gift for foodies ,experienced chefs and kitchen newbies!
SHOP
The

Easiest

Way to Grind Spices

One mill, limitless flavour options with a simple change of a spice pod. Single hand operation, beyond salt and pepper, no flavour mixing, and no bluffing.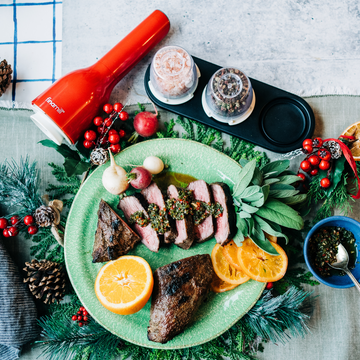 It's the most

wonderfully




spice-filled time

of the year

And we want you to be able to make the most of it! Fall in love with spice again with 10 off for every £40 spent, on anything you want.

Elevate your cook with the vivid flavours and health benefits of freshly ground spices. FinaMill is the easiest way to grind spices of all shapes and sizes

No more 2-hand cranking
Interchangeable grinding pods keep flavours distinct
Swap in and out of different spices easily​
One mill, many spices
SHOP
Eat Well, Live Well.​
Packed with flavour but low in calories, spices help you to cutback on less healthy ingredients like salt, sugar, and added fat. You may find you need less sugar when you add sweet spices such as cardamon and cinnamon. Herbs and spices can be added to your food to provide extra flavour in place of using salt. Majority of spices are suitable for vegan, gluten-free, low carb, keto, and paleo.​
Cook freshly ground spices with FinaMill.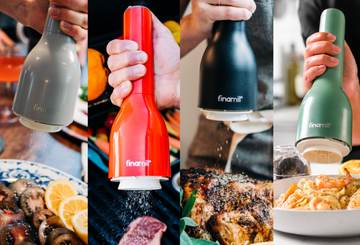 Oh, that joy of

fresh

ground!
From 10-minute healthy lunch meals to authentic flavours from around the world, explore our recipes using freshly ground spices.
RECIPES
to create awesome products that infinitely enhance every cooking experience, and celebrate and connect people through flavour.

Alex Liu, Founder of FinaMill