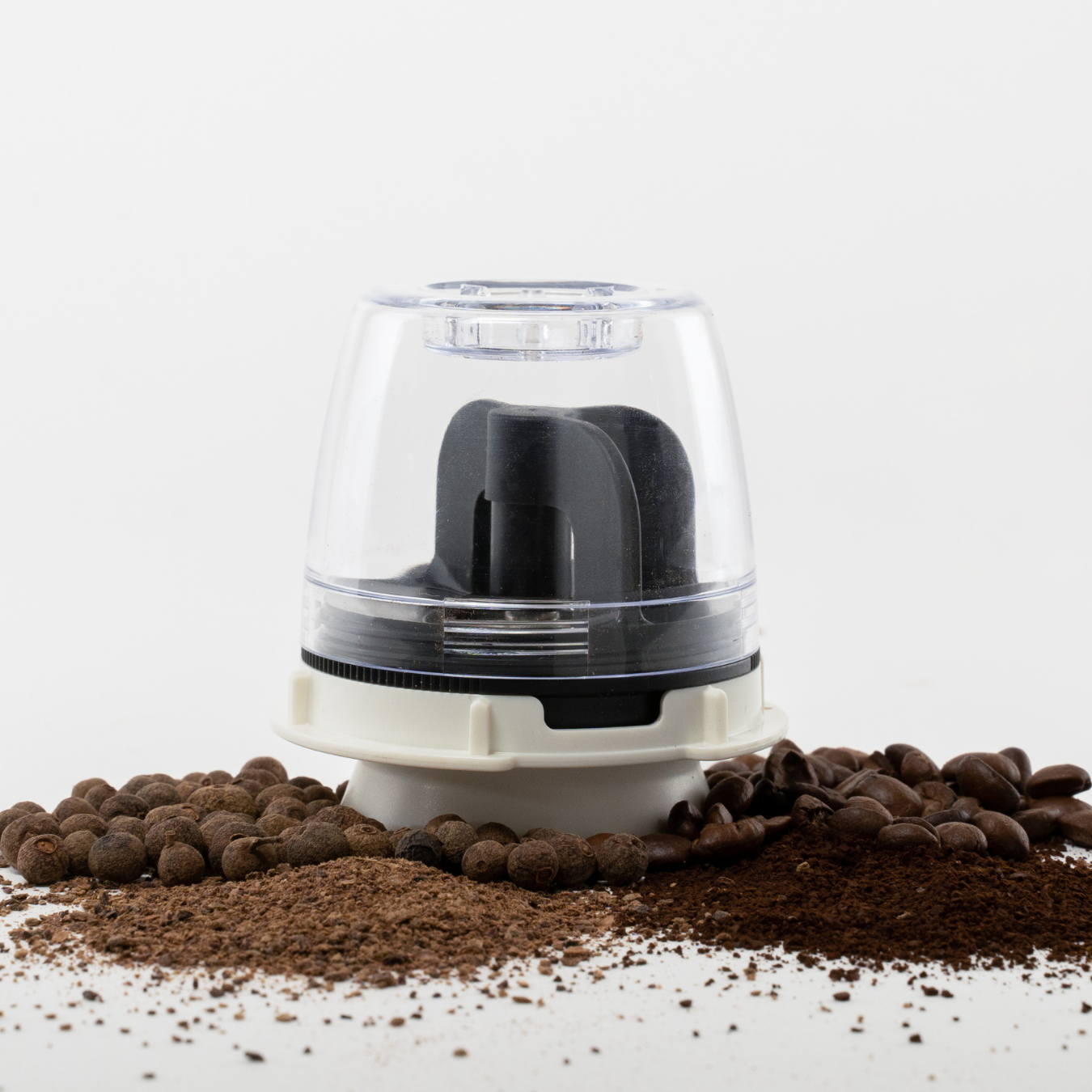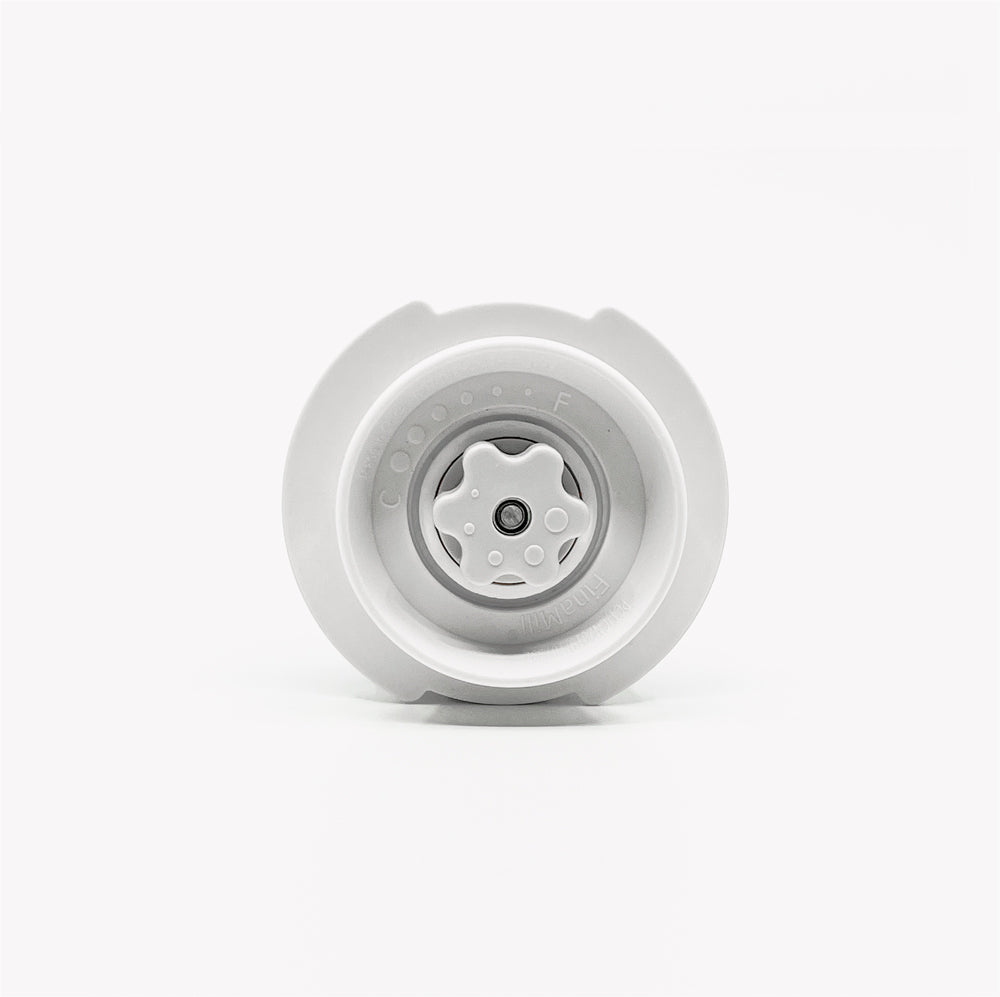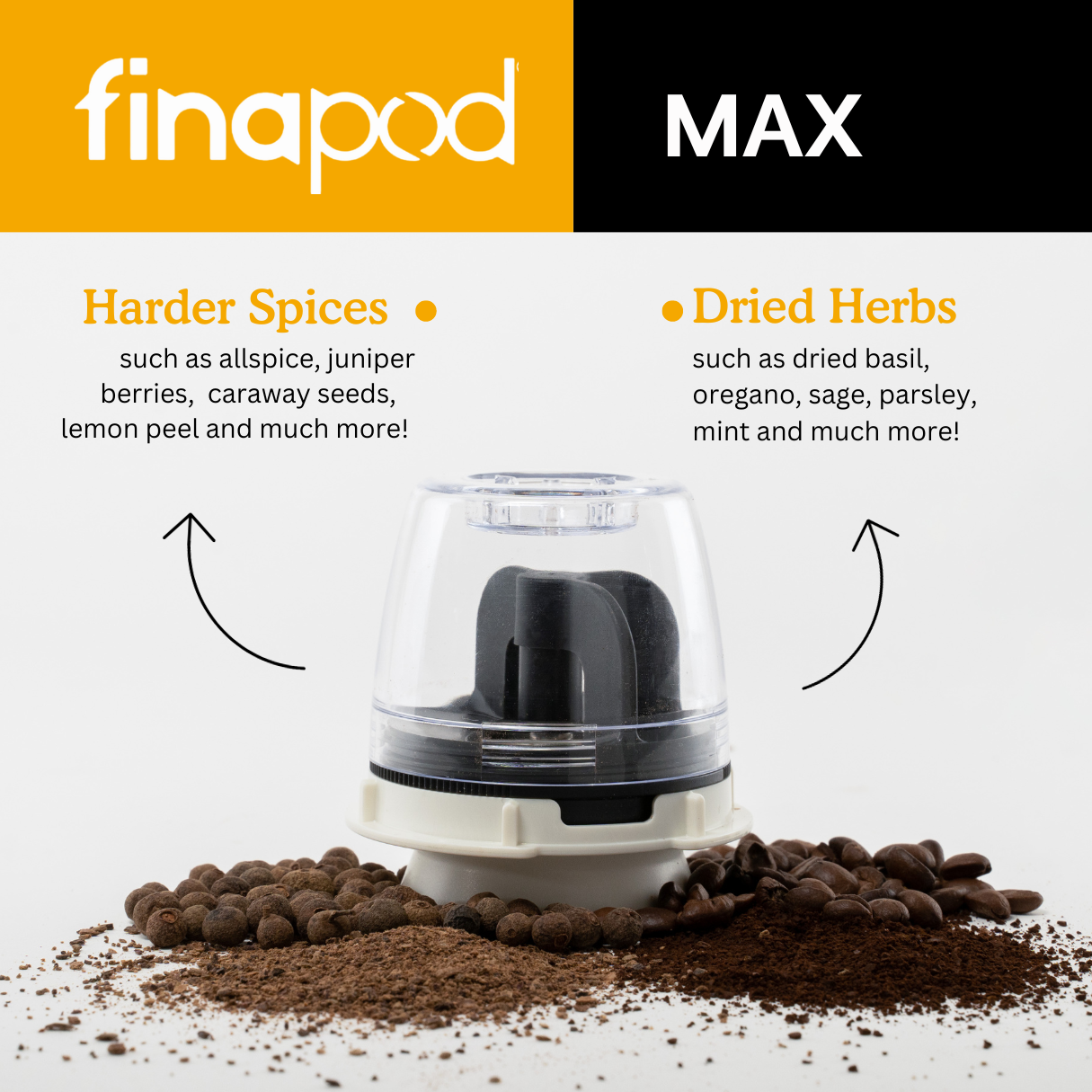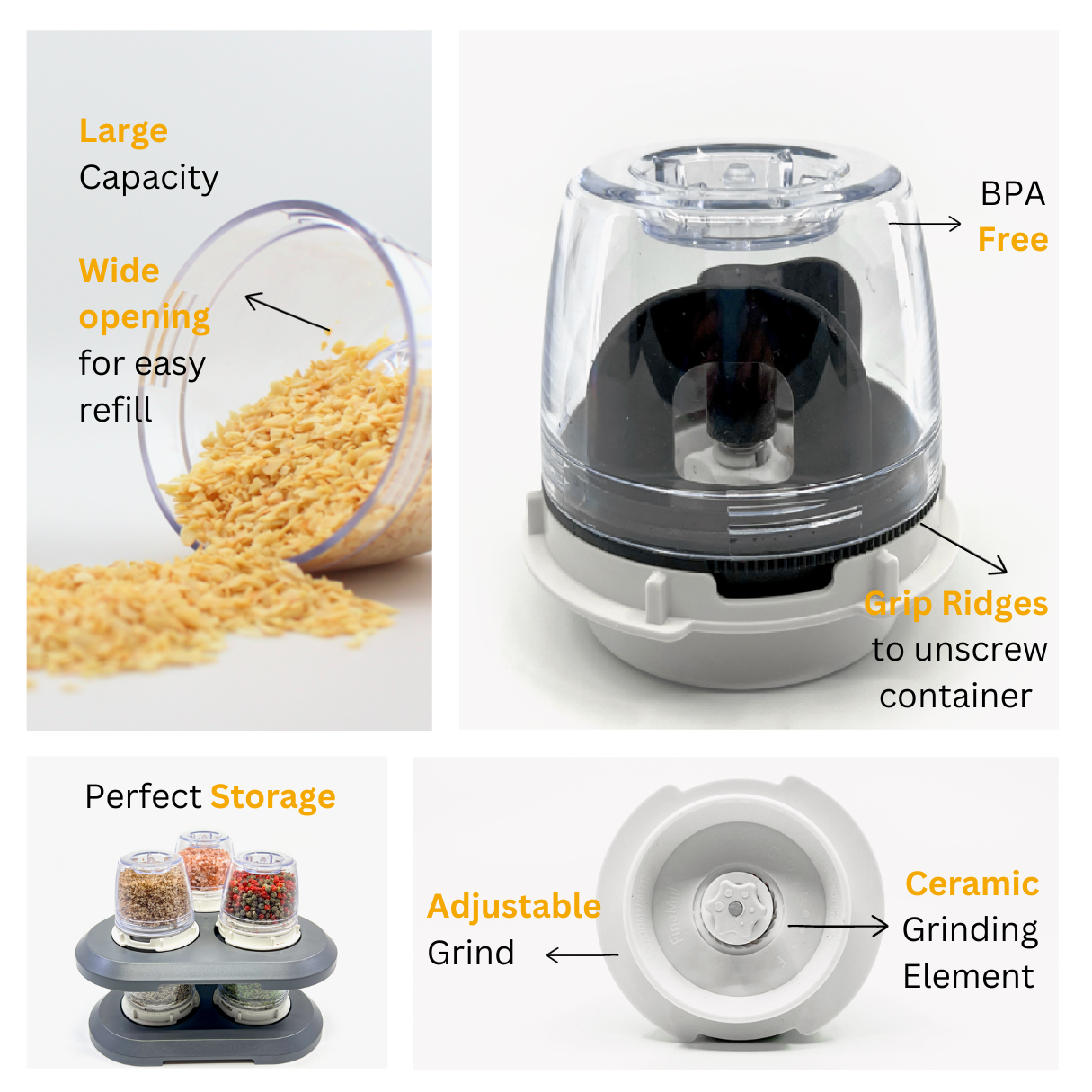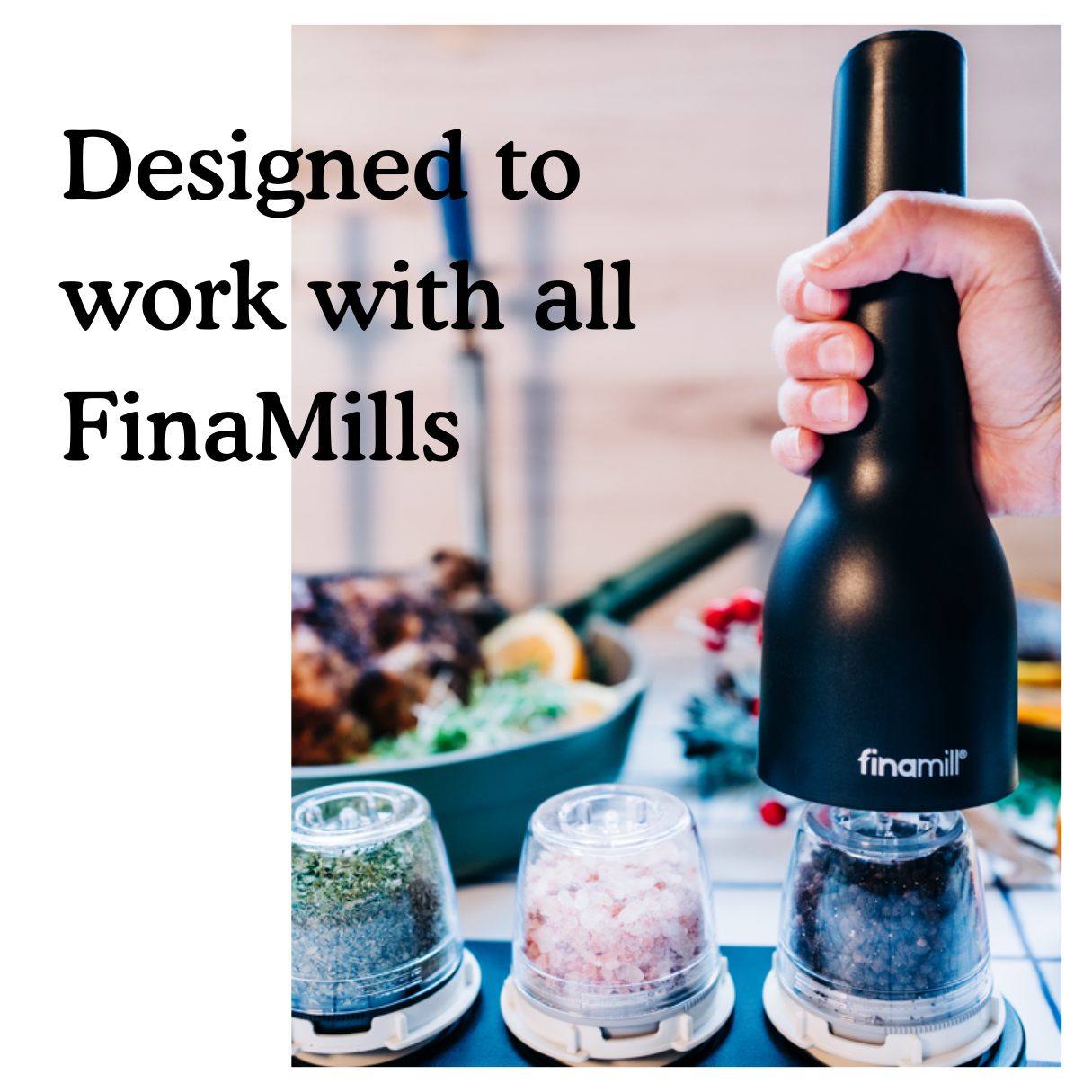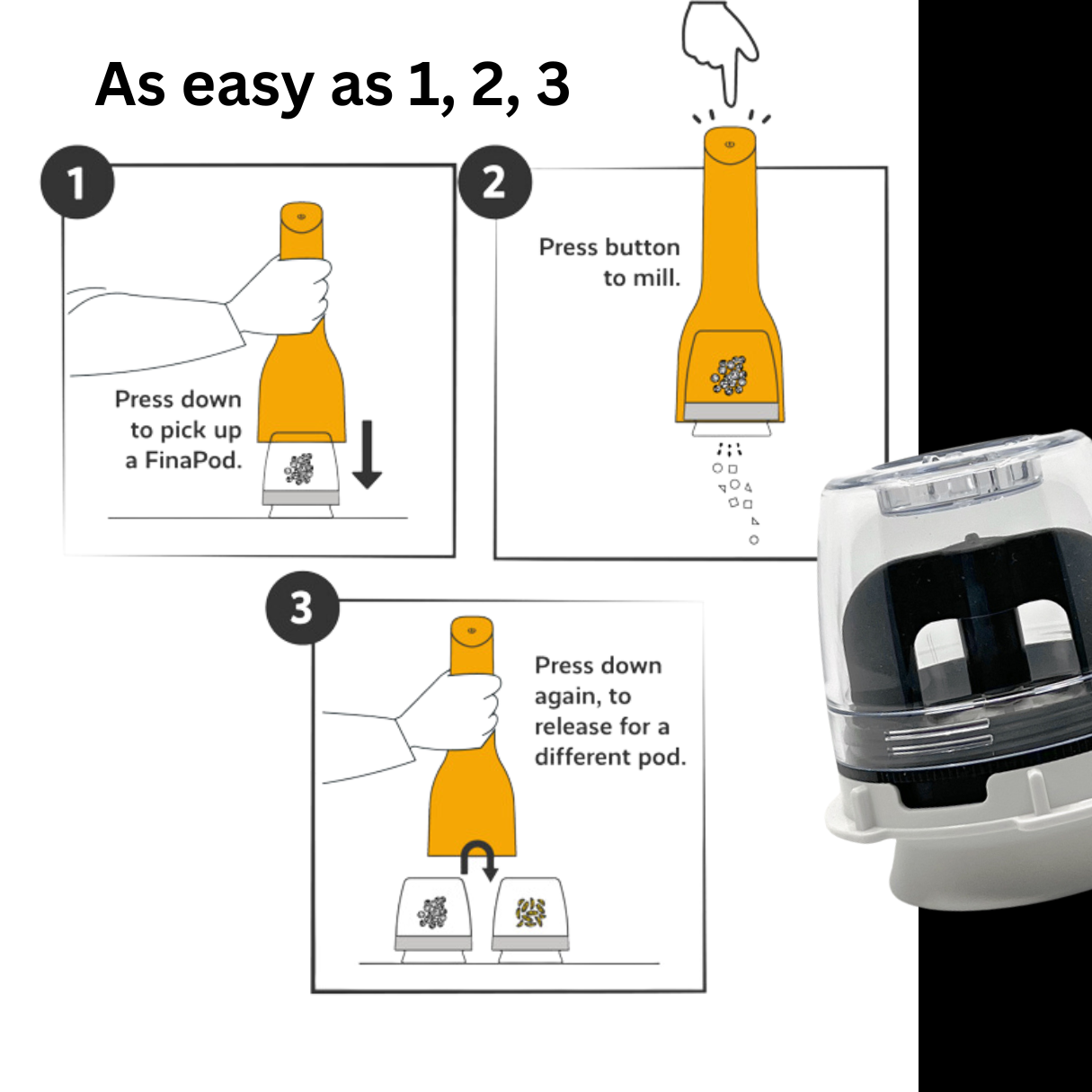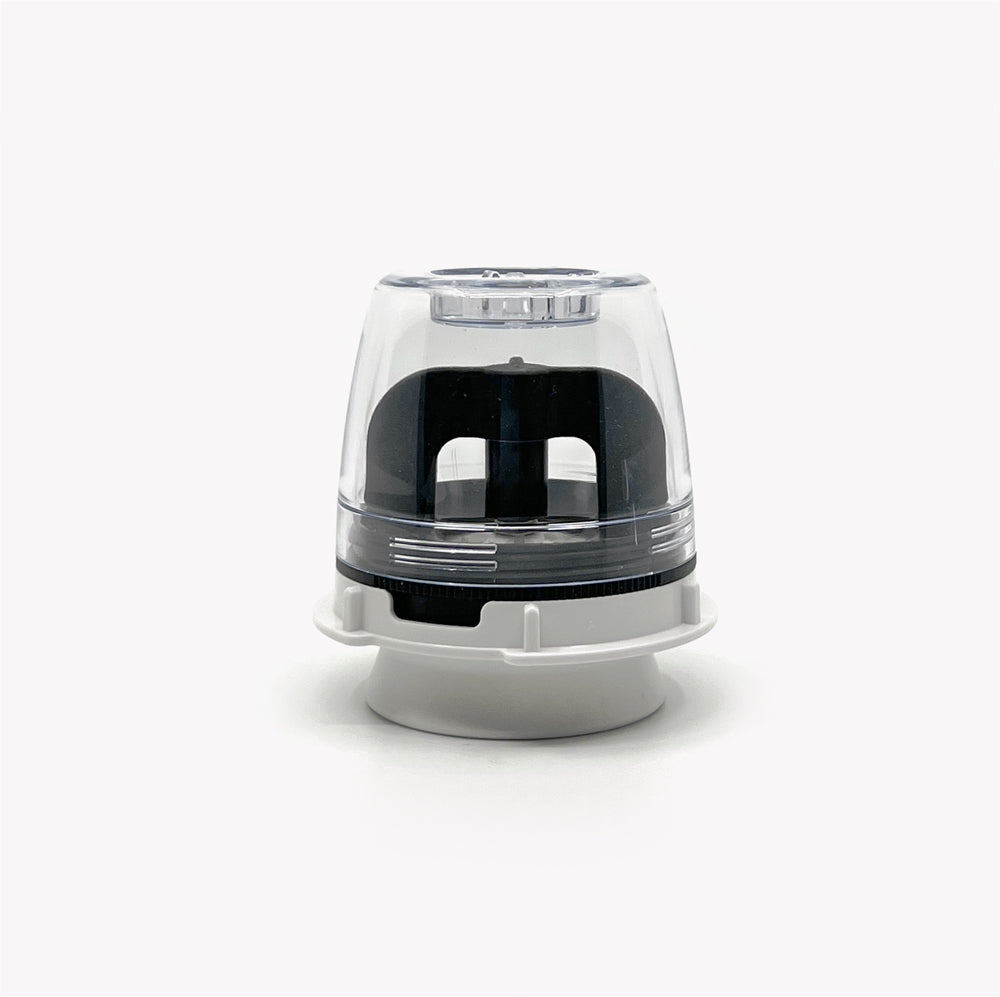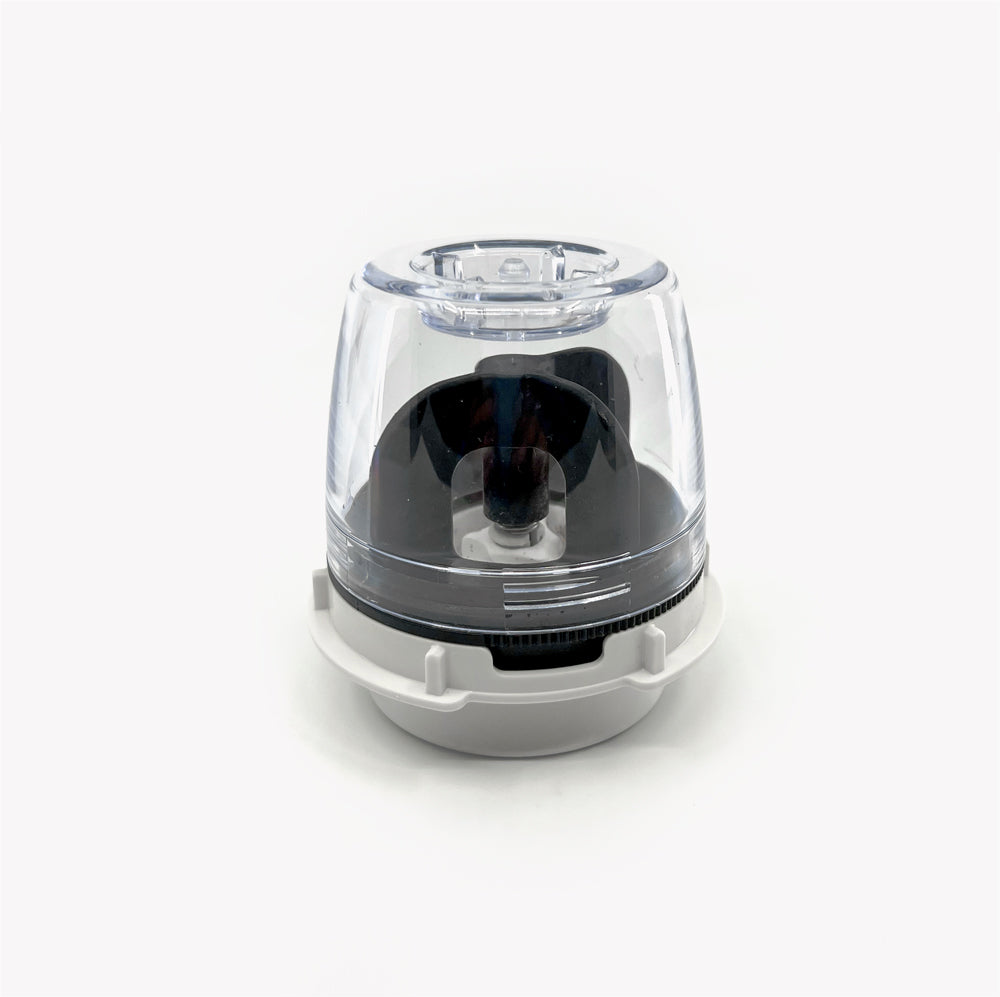 Sale price
£12.95
Regular price
£0.00
Tax included.
FinaPod Black (MAX) is good to grind: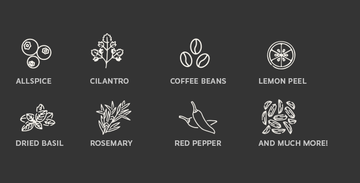 WHOLE SPICES: Allspice - whole, Black cumin seeds, Caraway seed, Chili, dried - piquin, Chili, dried - chiltepin, Juniper berries, Lemon peel - dried and minced, Orange peel - dried and minced, Red pepper - crushed
HERBS: Basil - dried, Cilantro - dried, Celery flakes - dried, Dill weed - dried, Herbes de Provence, Mint - dried, Oregano - dried, Parsley - dried, Rosemary - dried, Sage - dried, Thyme - dried
ADDITIONAL: Coffee beans, Espresso beans
FinaMill has the experts raving!

Excellent product , innovative .
Love my finamill and interchangeable pods , saves getting stuff out of larder as the stackable trays all sit together nicely . Saves on batteries too as only one unit to grind different pods , genius .
The Best Pod
This pod is awesome. Normally I'd spend forever manually grinding but with this it only takes a few seconds.
Best product
I like the is best finamill and thins you
You may also like
Sale price
£89.95
Regular price
Sale price
£10.95
Regular price
£0.00