A world of

flavour


at the touch of a button
Get the goodness of fresh ground spices, regardless of whole spice shape, size, and hardness with FinaMill, at the push of a button.
FinaMill

Award-winning spice grinder. The easiest way to grind spices.​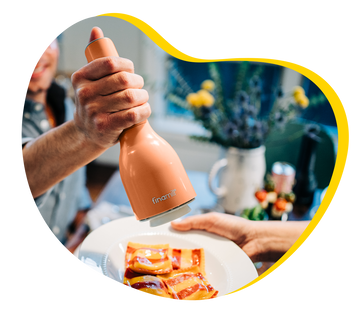 The easiest way to grind

Swappable grinding pods keep flavors distinct and double as storage.

Freshly ground spice

Mill whole spices like peppercorns, coarse salts and toasted garlic.

Sleek design

Grind and change spices with a single hand.

High-quality materials

Durable ceramic grinding elements for daily kitchen use

More exciting products on the way, Subscribe with us to be the first to know, plus a free PRO Plus Pod on your first order of a FinaMill.