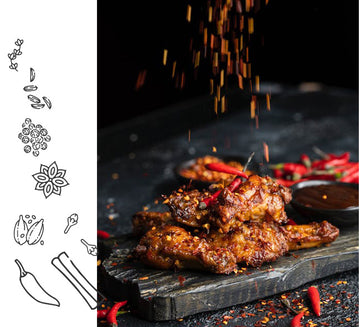 The Easiest Way
to Grind Spices

The best way to enhance the flavour of any dish is also the most overlooked:
freshly - ground spices.

The robust flavour and aroma of those spices rest in their oil, when the oil is exposed to air it evaporates. This is why freshly-ground spices taste so much better.

But we all know the pains and hardships of grinding spices. The agony of crushing them with that old mortar and pestle. The constant cycle of cleaning and reusing, cleaning and reusing.
Shop Collection
Introducing FinaMill, an innovative electric grinder that is unlike anything else on the market. The Secret?

Interchangeable


and refillable spice pods.
Shop Collection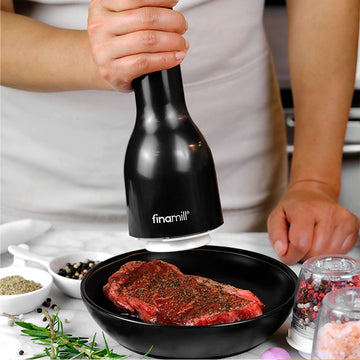 A perfect addition to your modern kitchen decor,
FinaMill breathes

new life

into longtime favourite

recipes

by making

fresh - ground

flavours

convenient.

Once you experience how easy the quest for freshly-ground spices can be, you might never go back to pre-ground spices again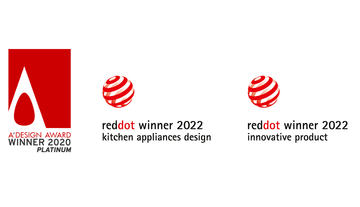 At FinaMill, we always place design, innovation and quality at the heart of all we do.

We are proud to have won a Platinum Award at the A'Design Competition.
The A'Design Award is one of the world's largest and most influential design accolades, one of the highest achievements in design.

We have won not one, but two, prestigious  RED DOT AWARDS in Kitchen and Appliance Design as well as most Innovative Product.

The Red Dot Award is one of the biggest design competitions in the world. In three disciplines, participants submit products, communication projects and brands as well as prototypes and concepts. The distinction "Red Dot is an internationally recognized seal of excellent design.