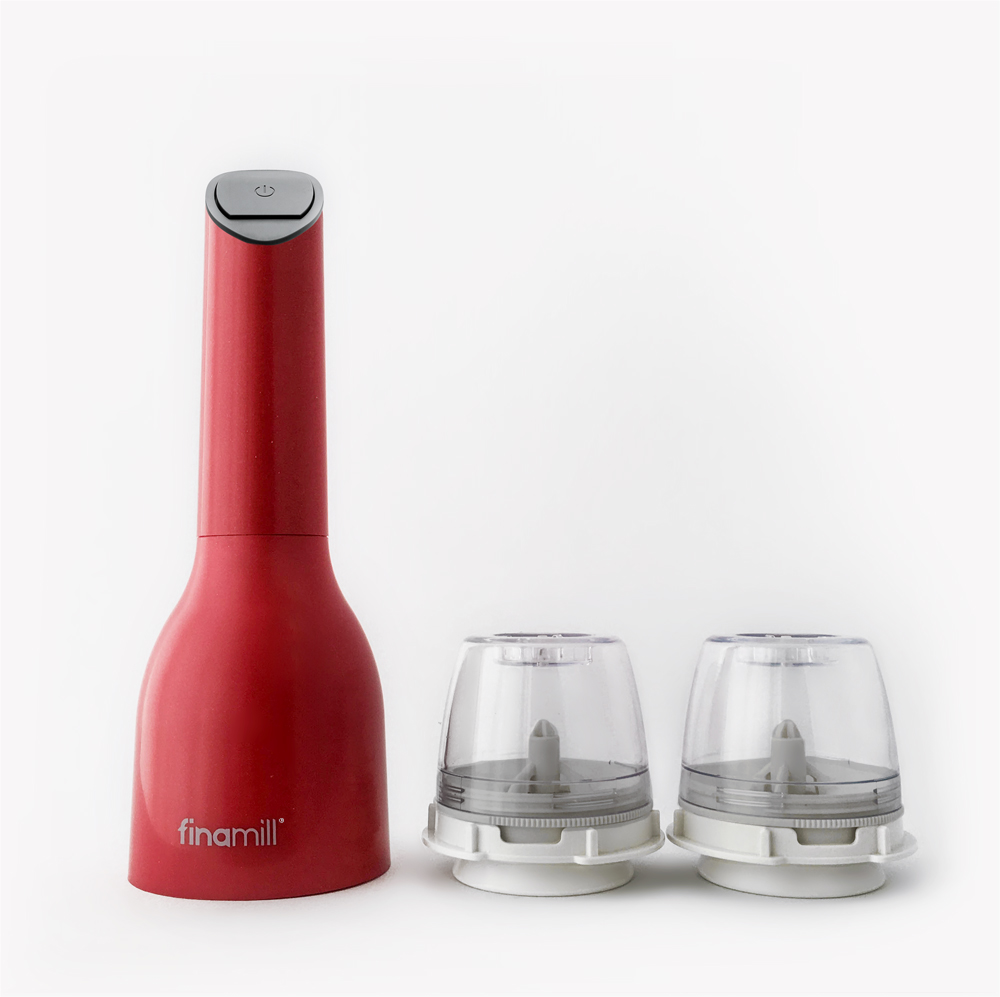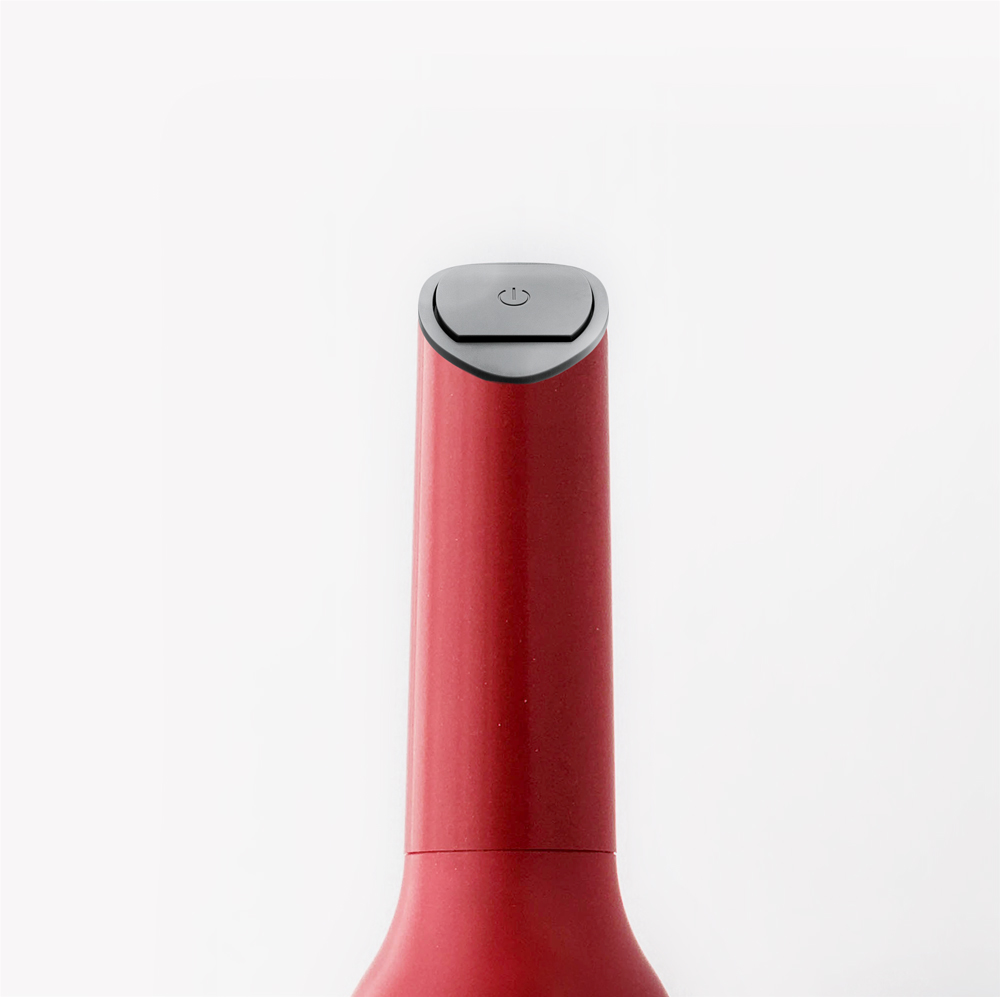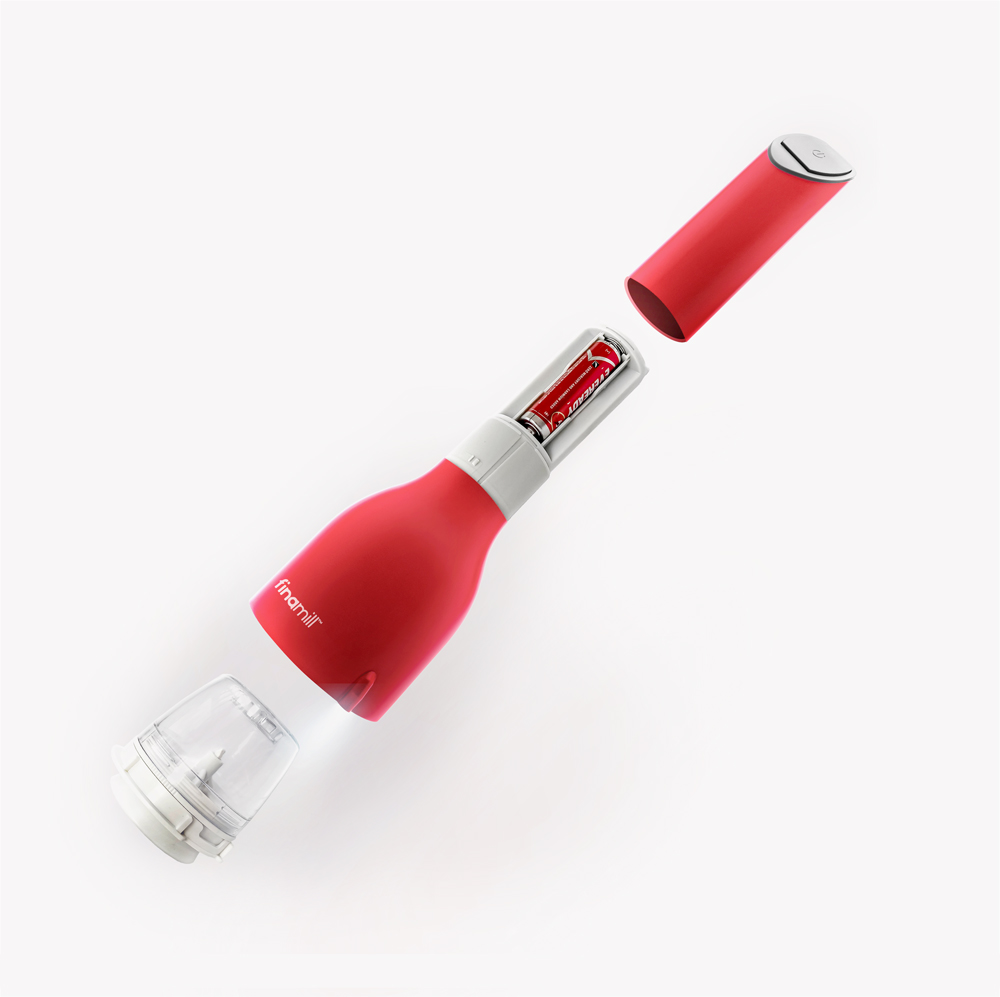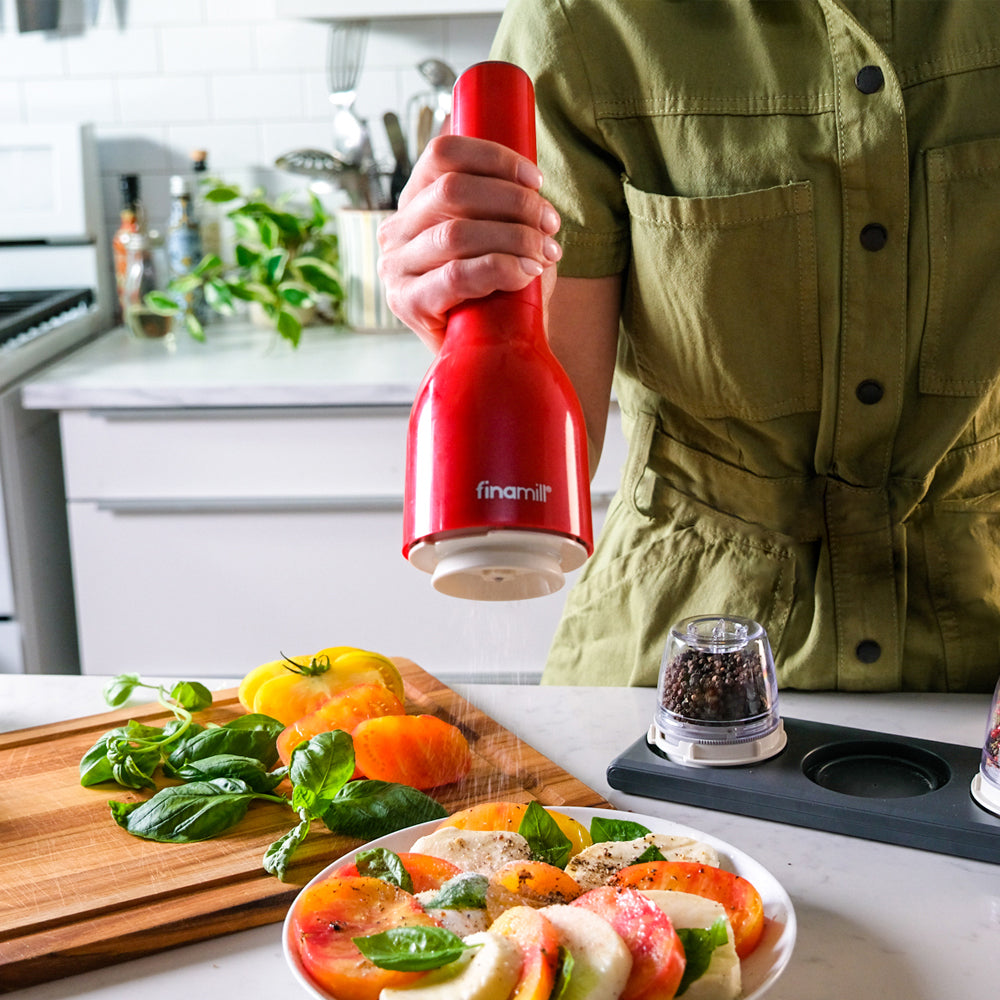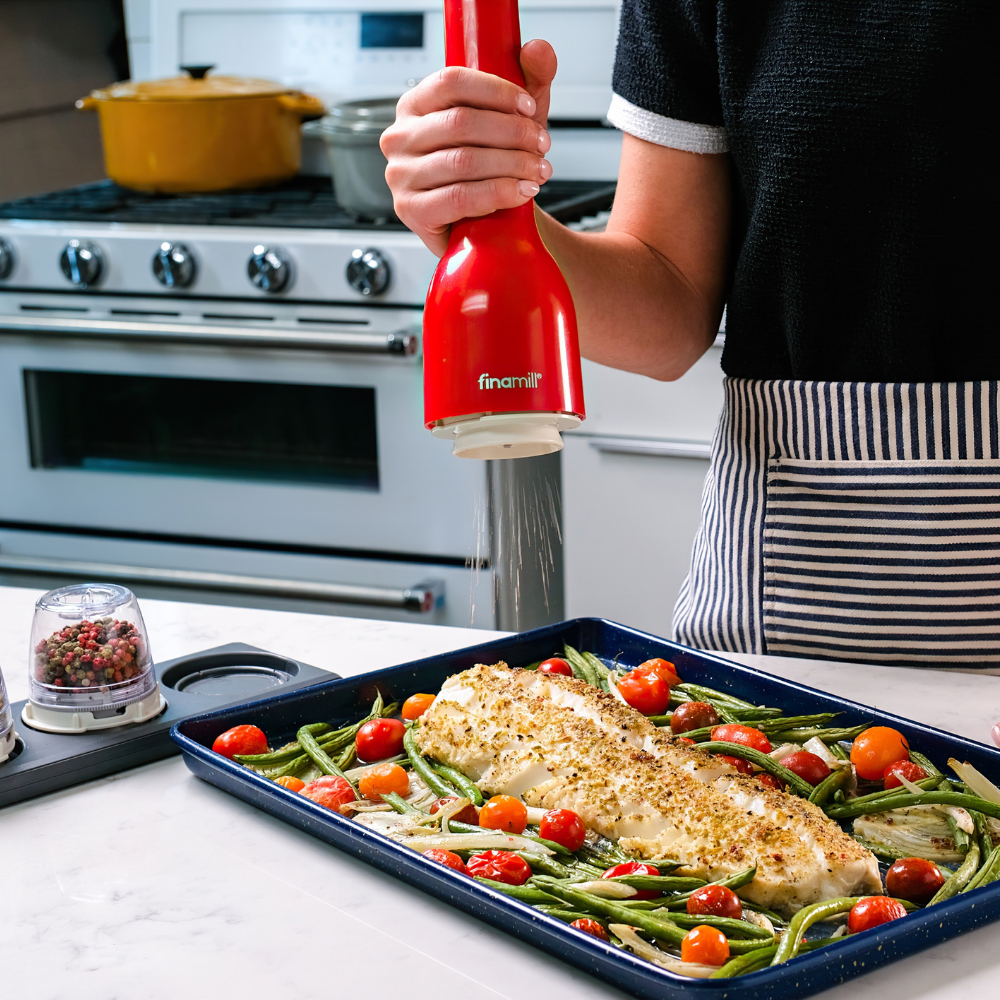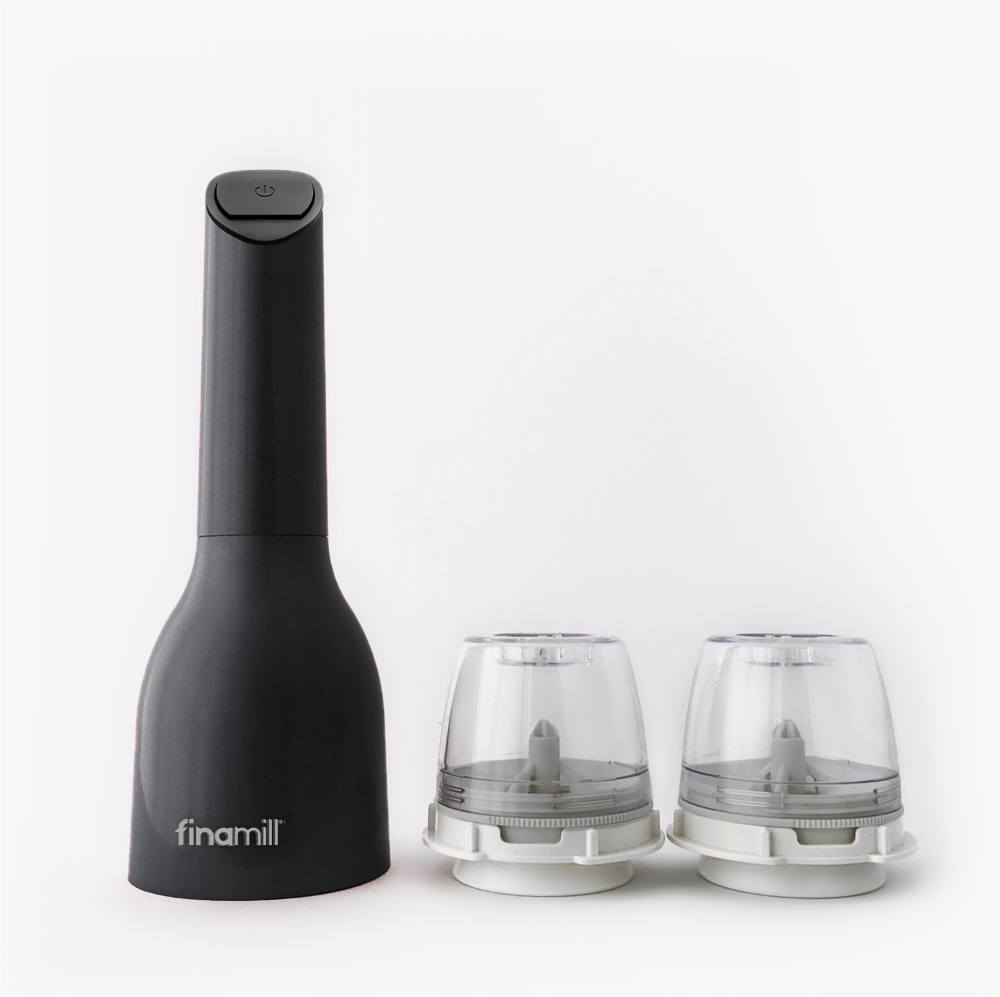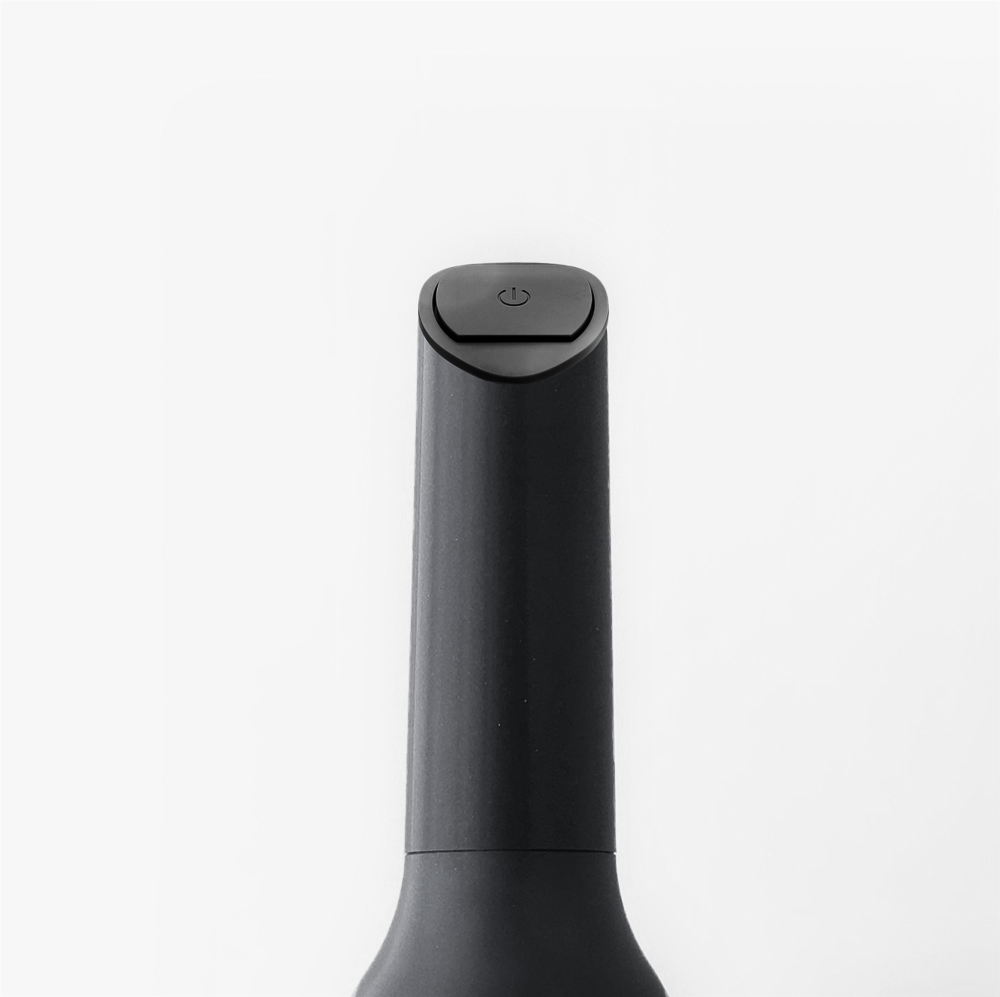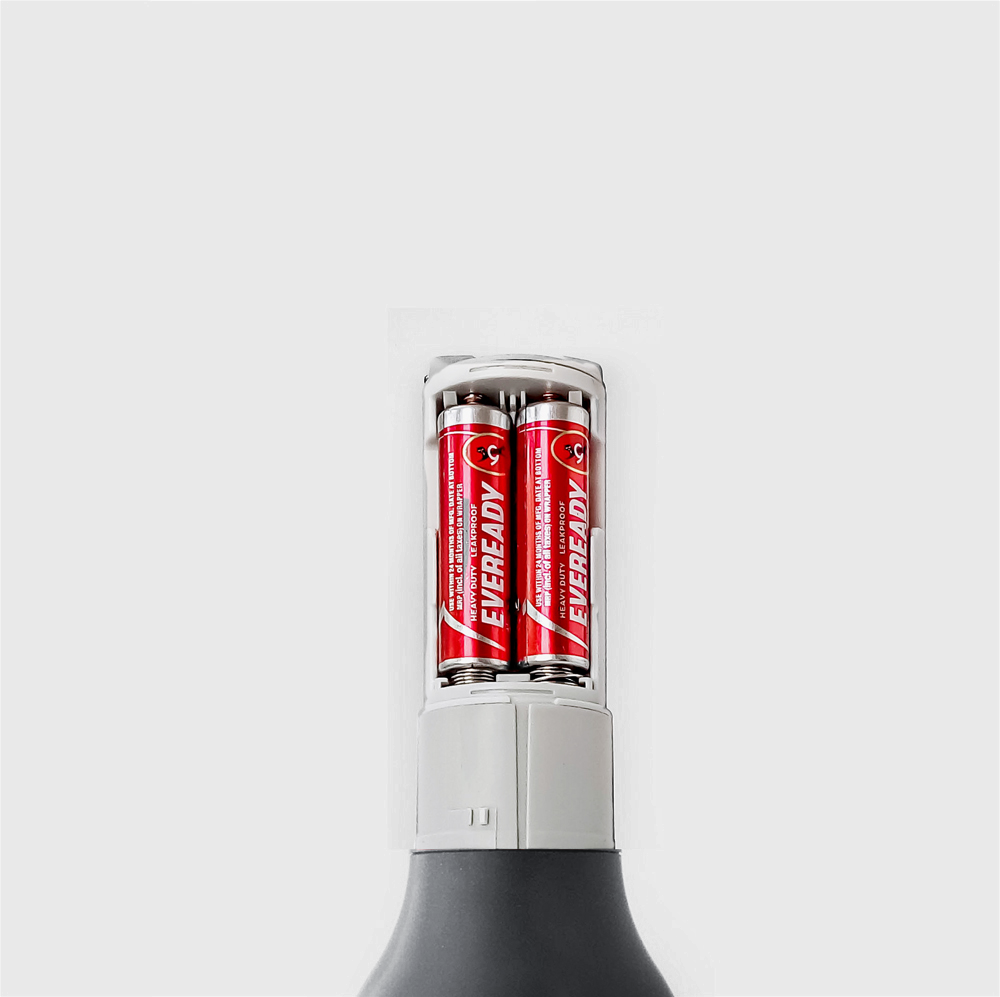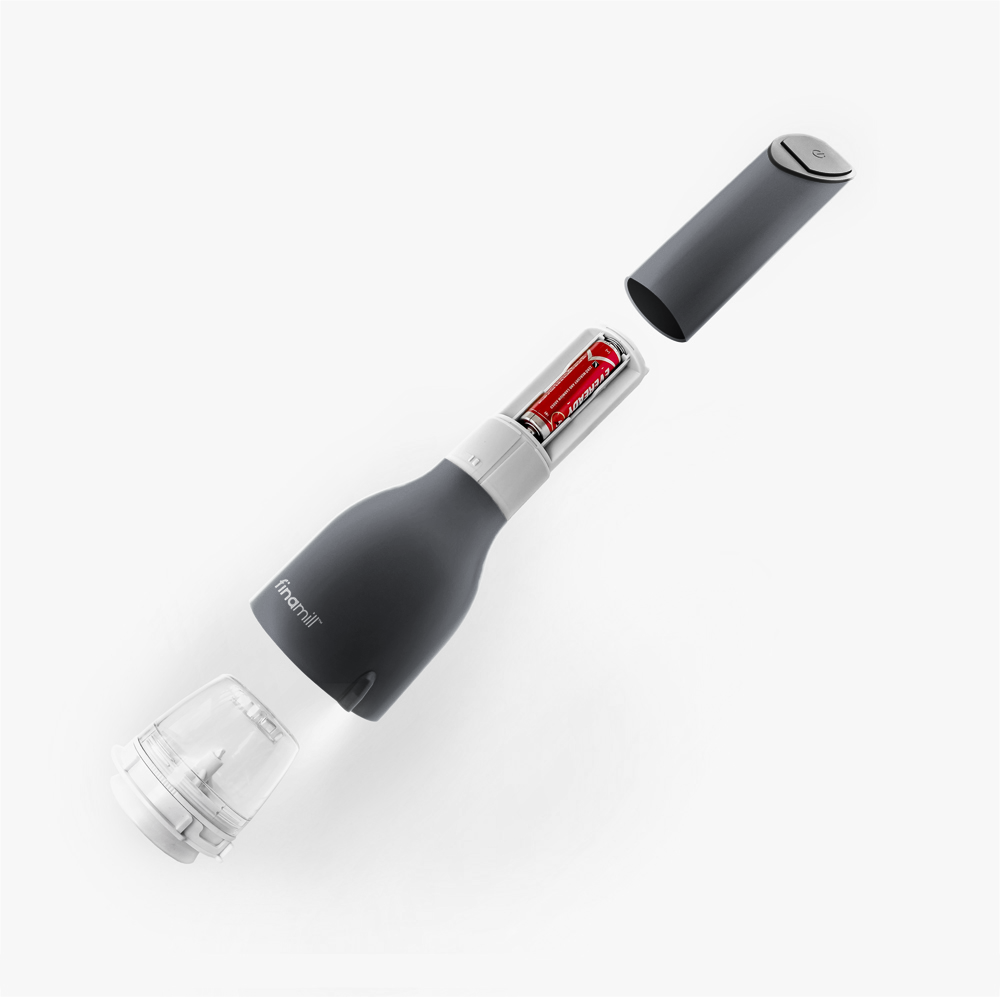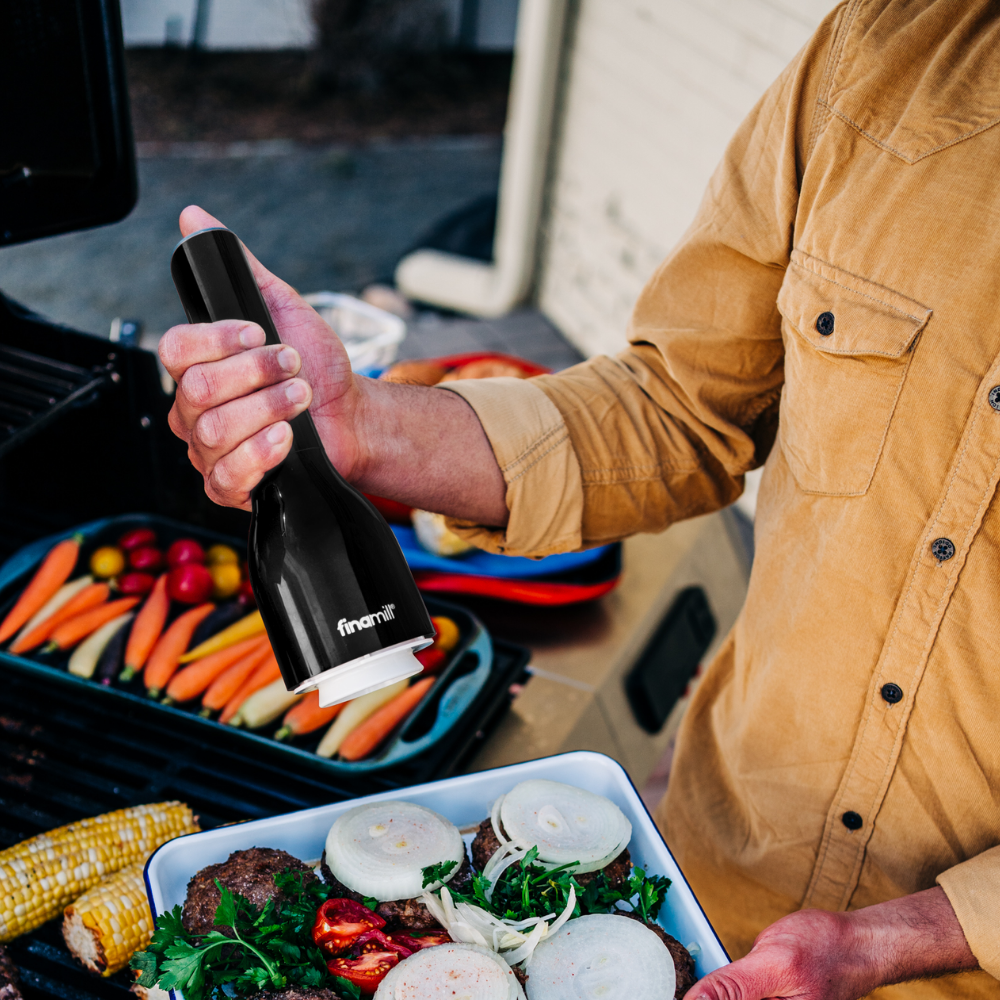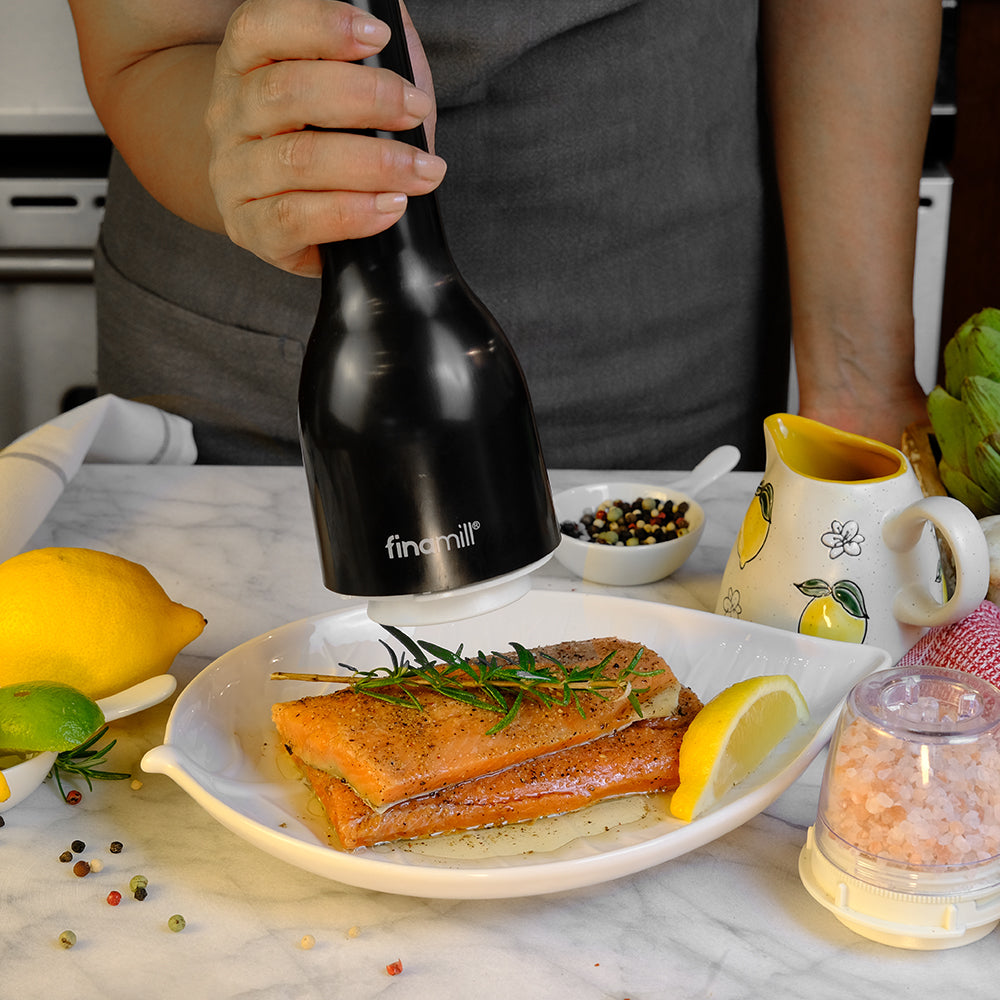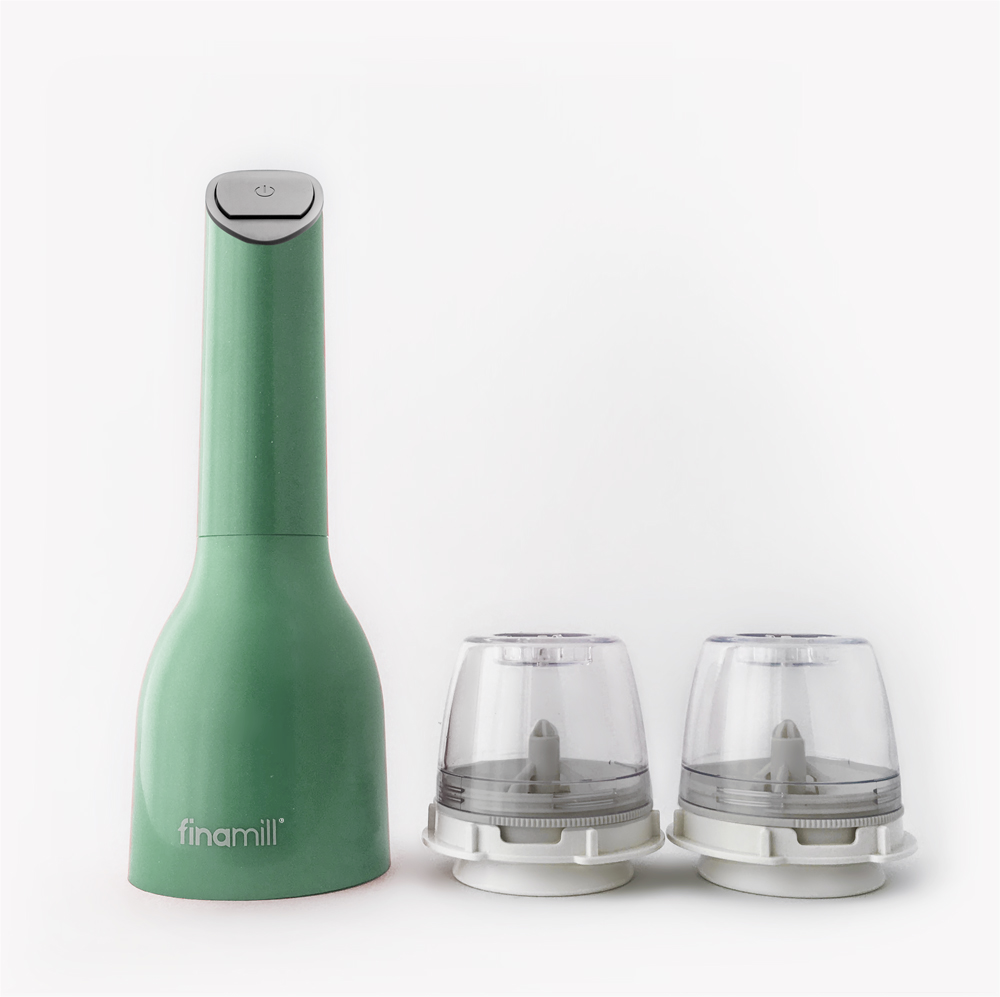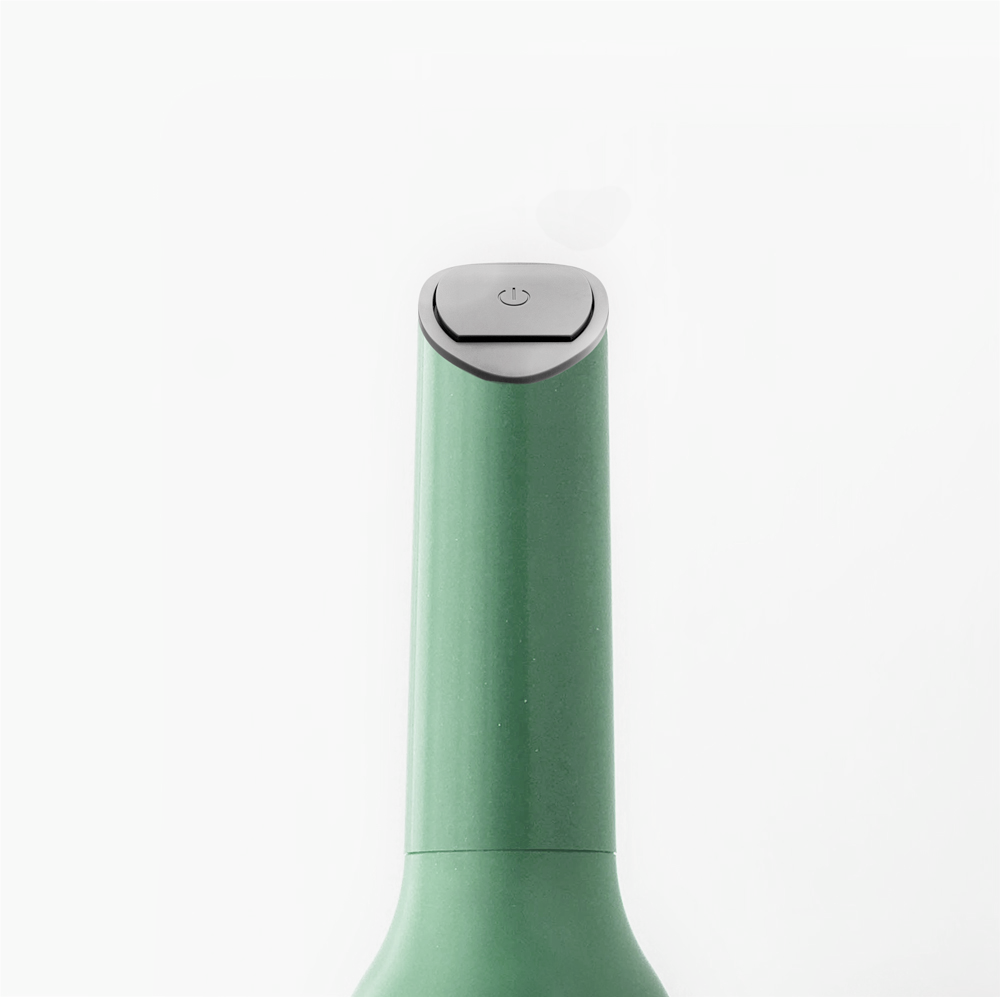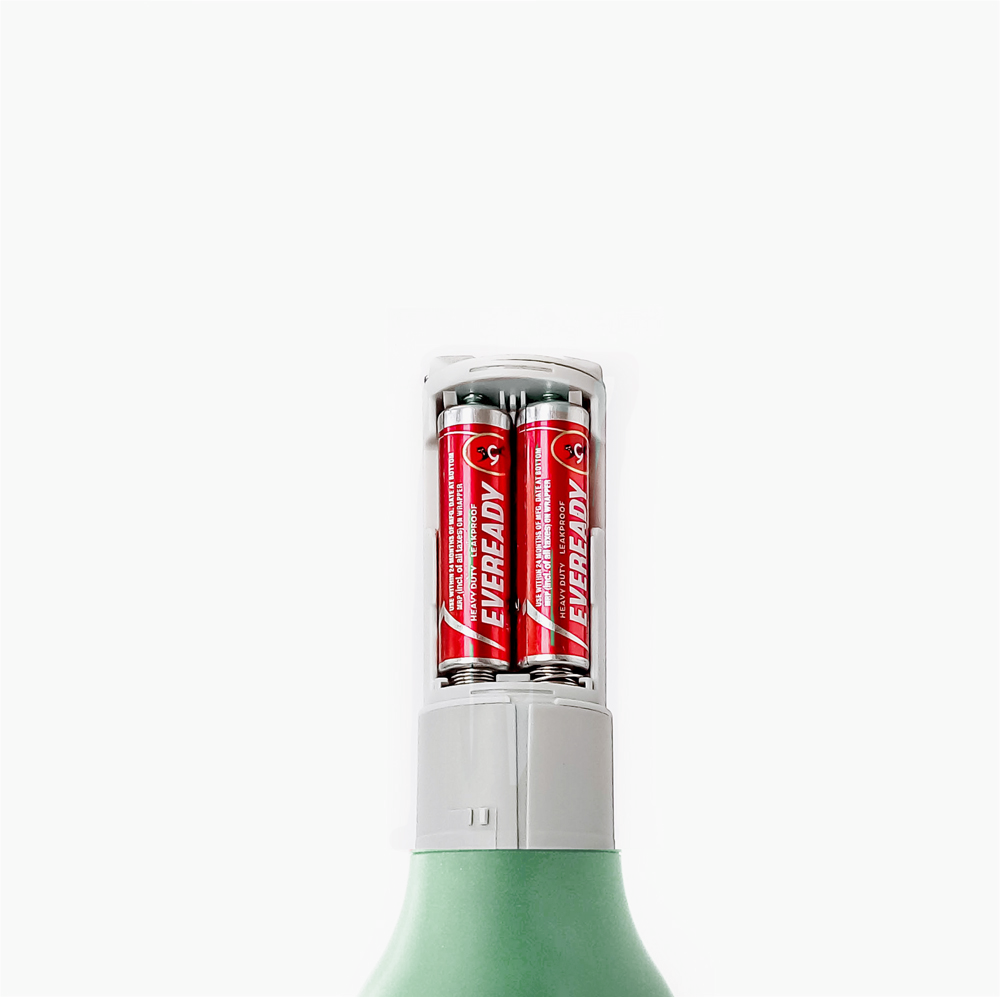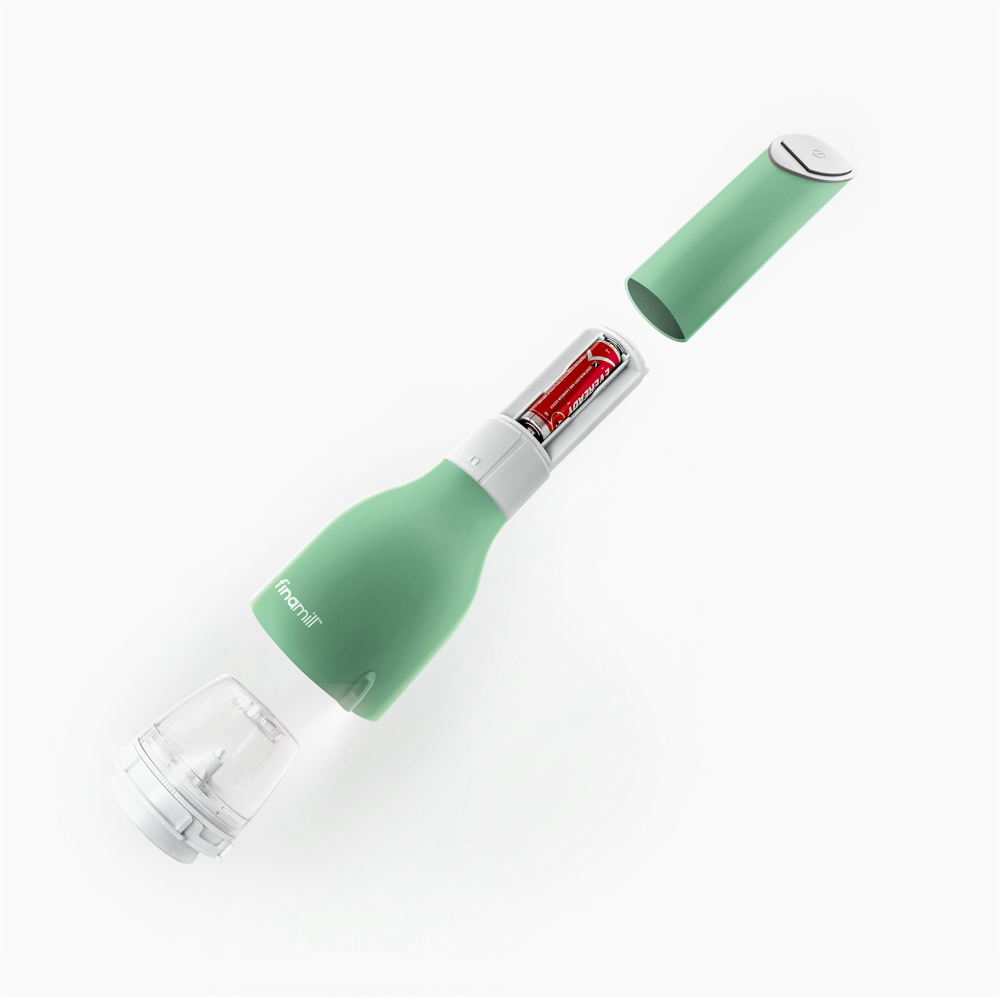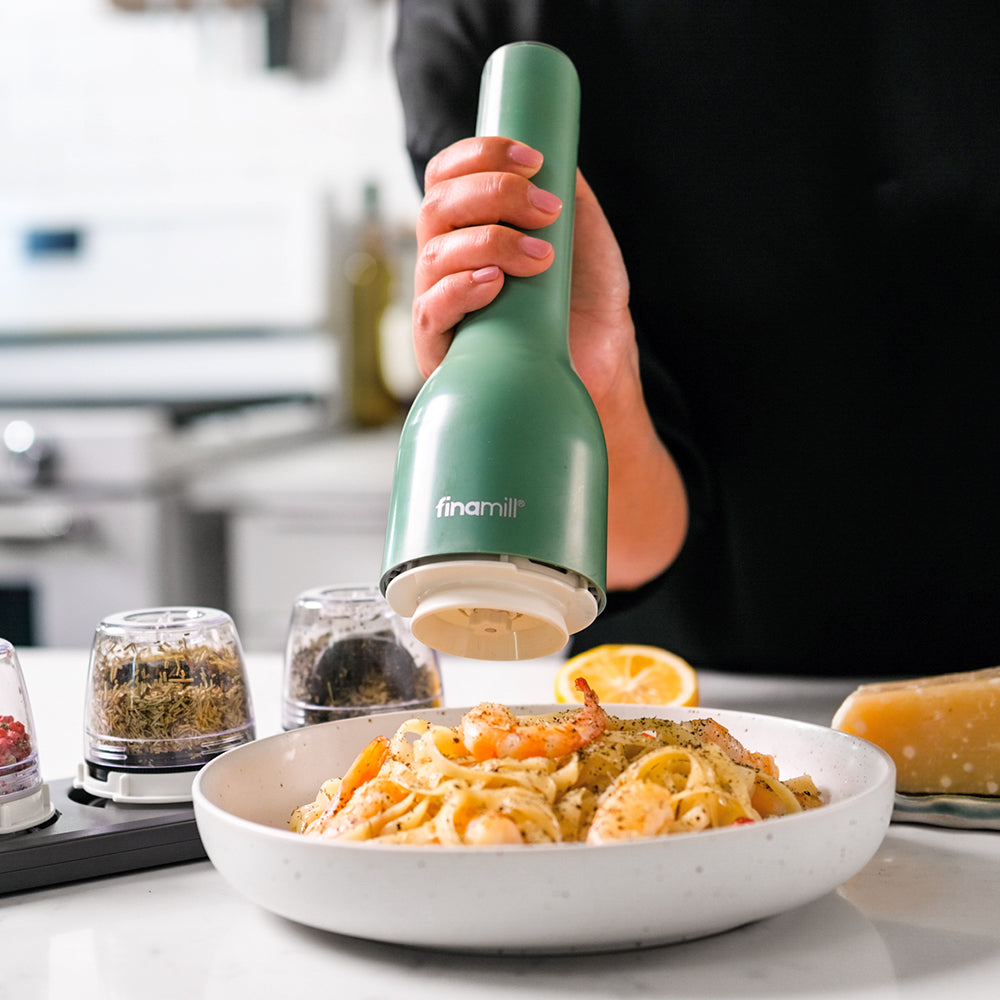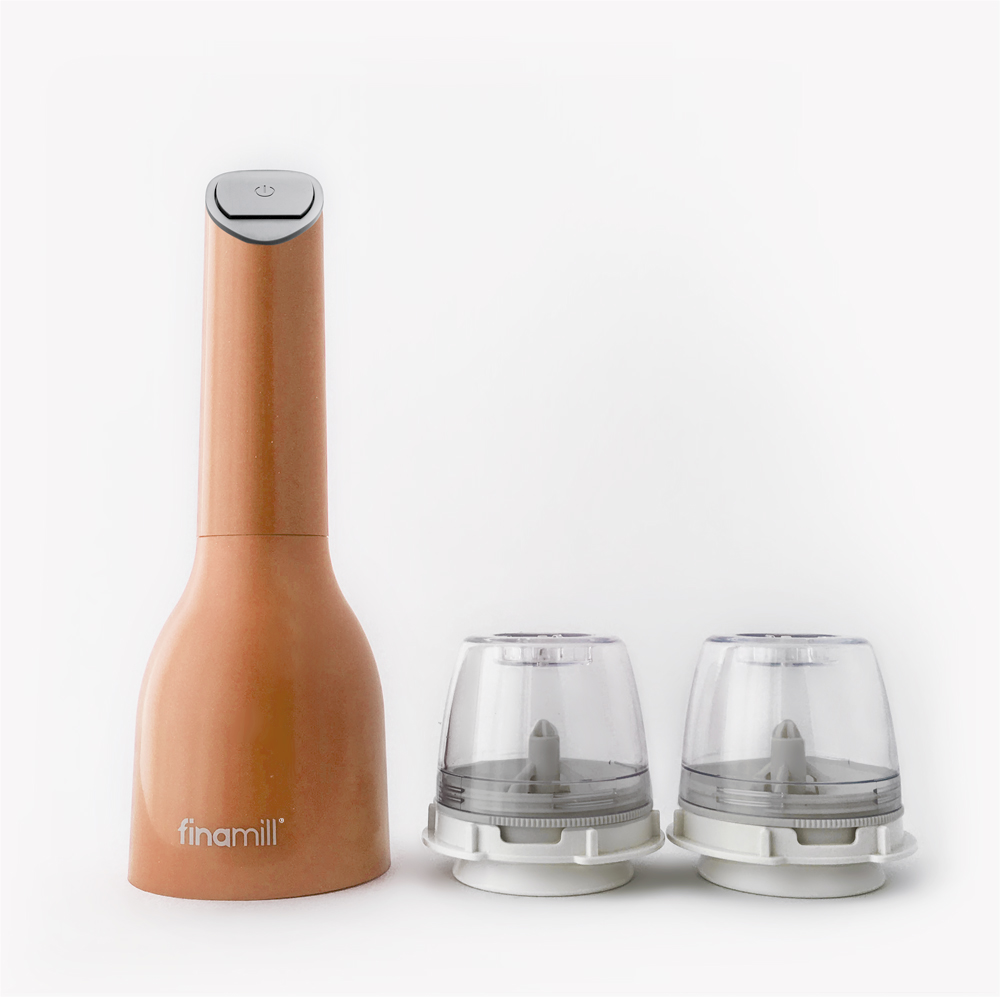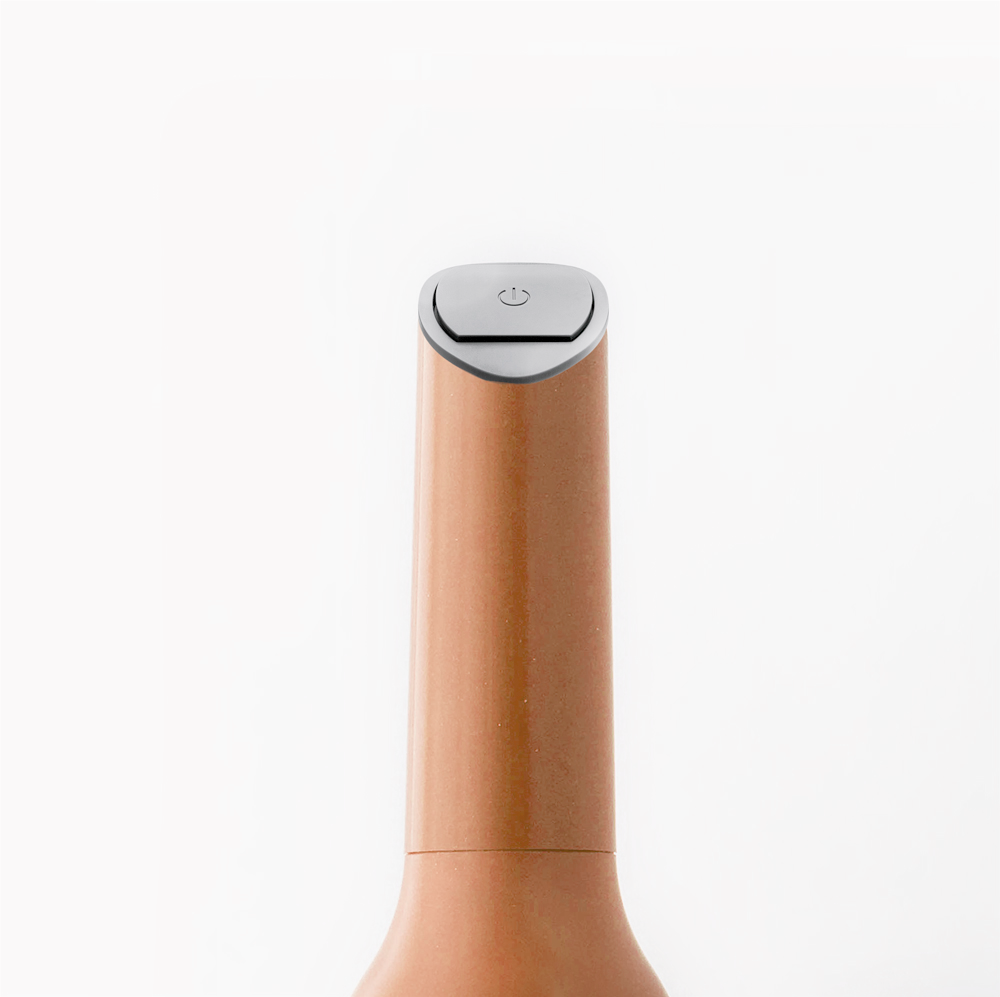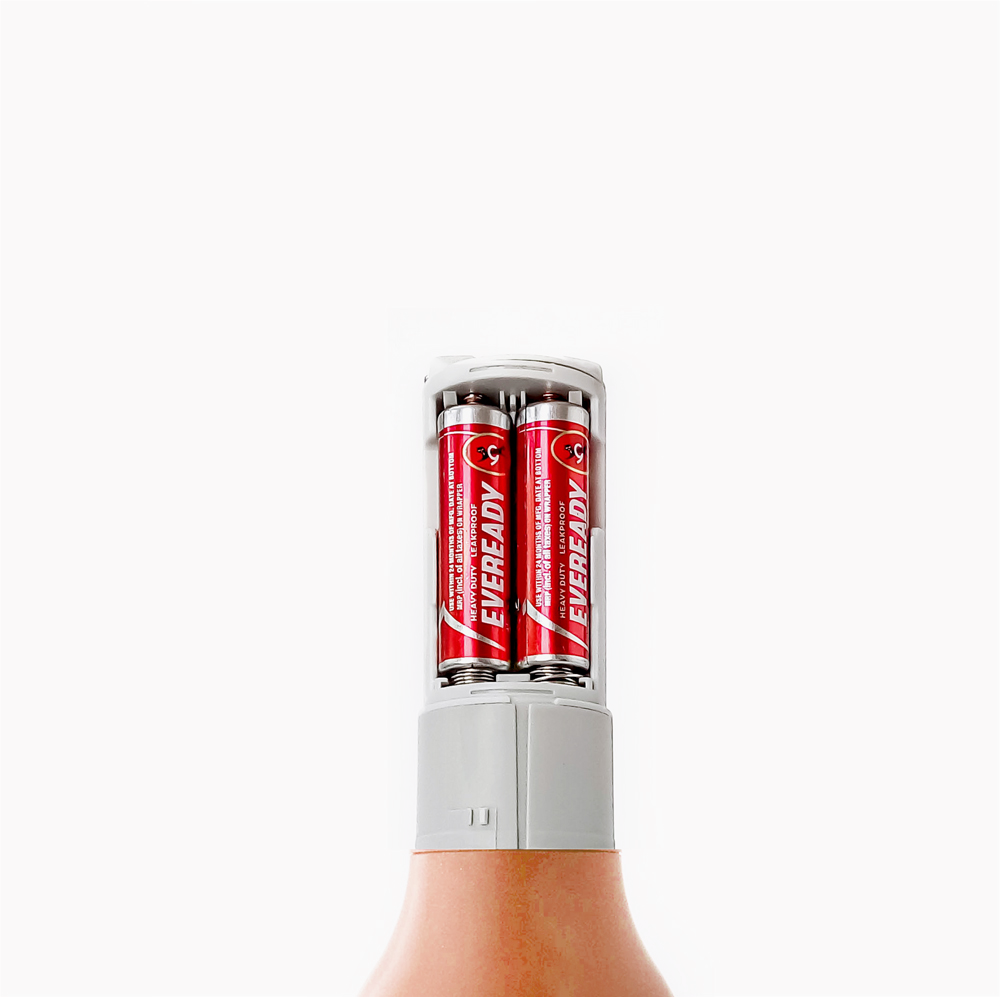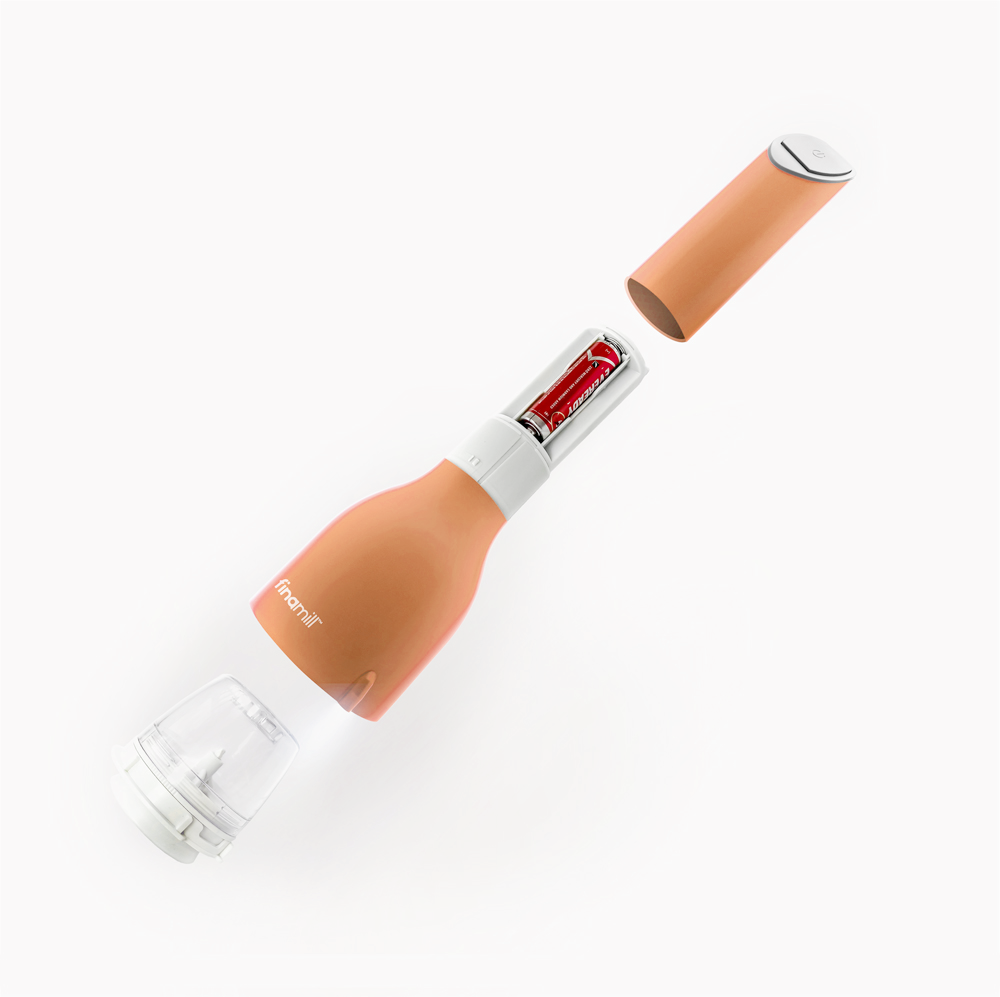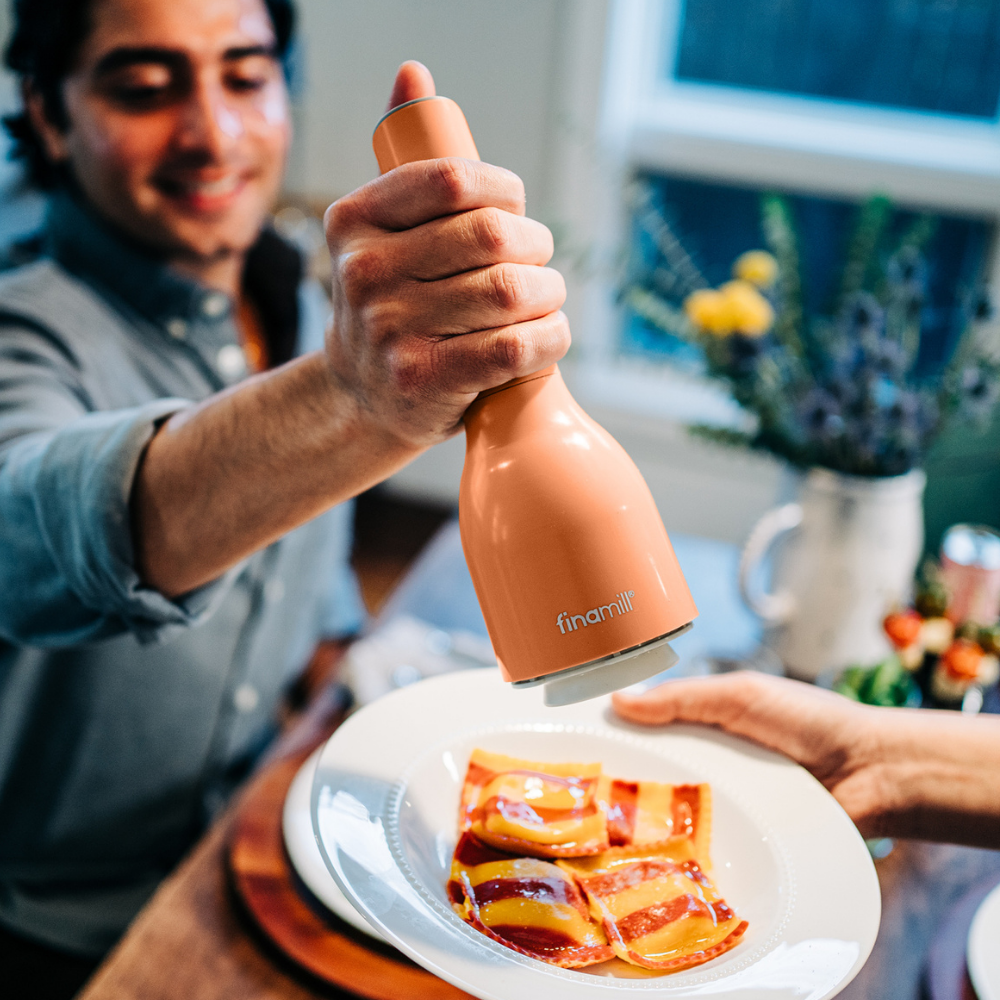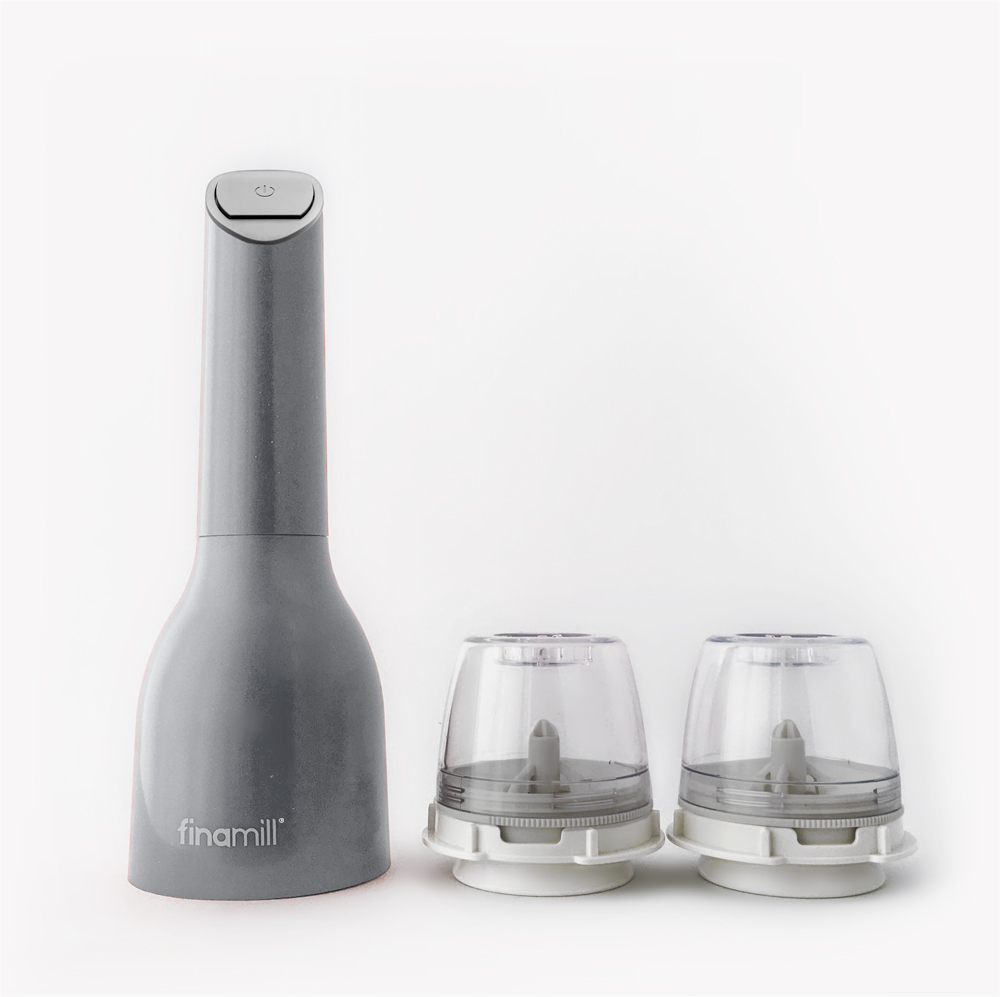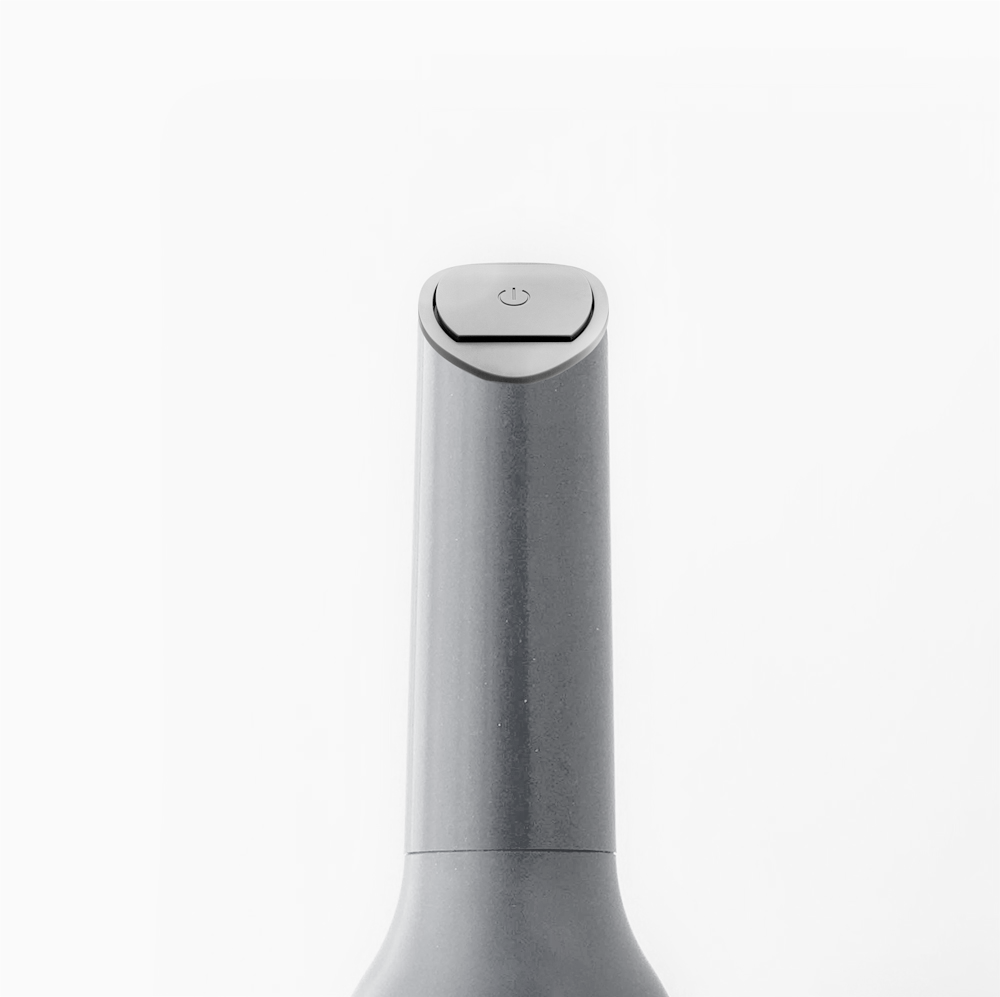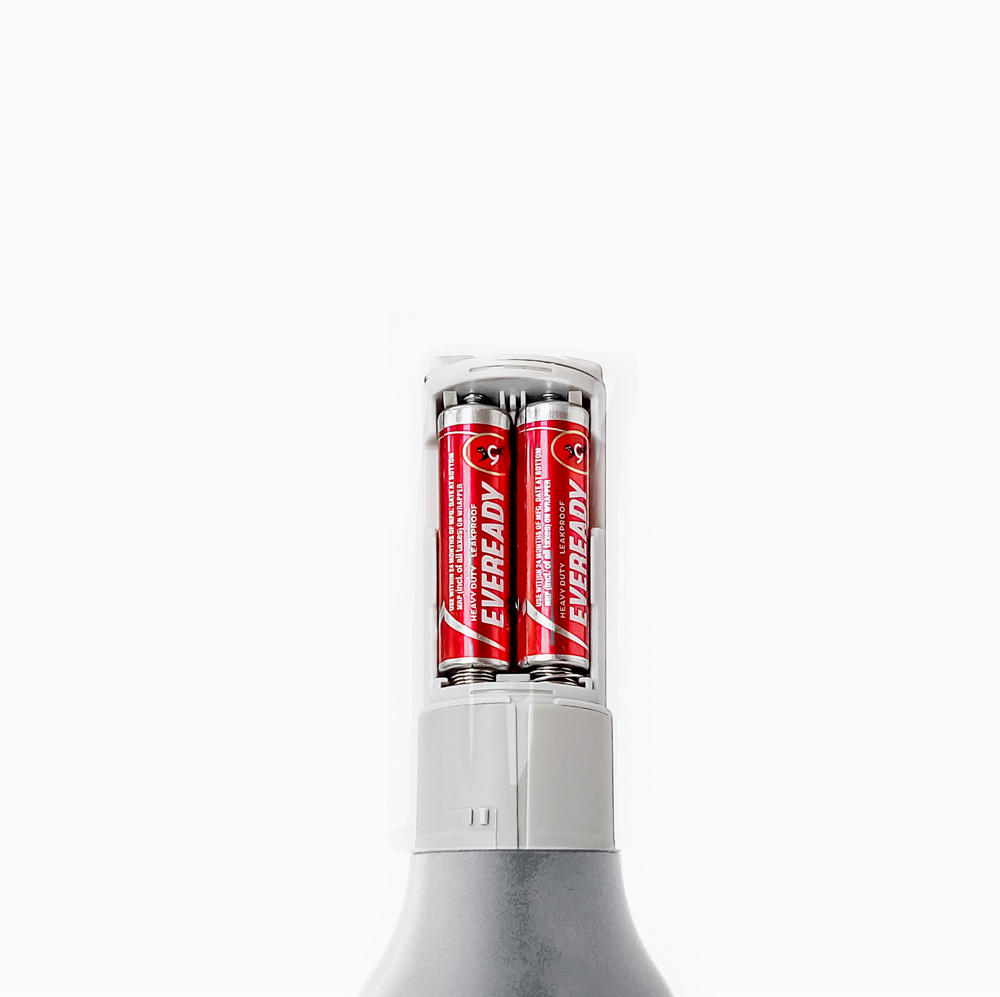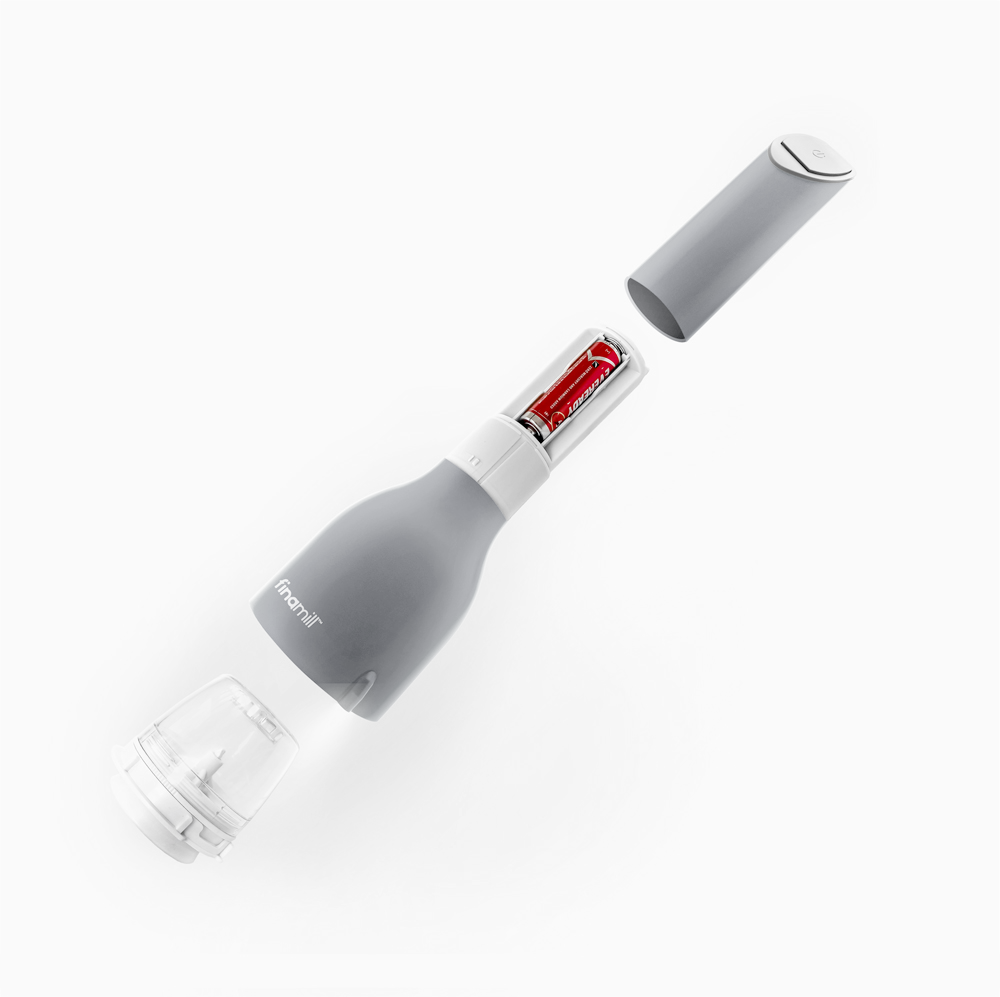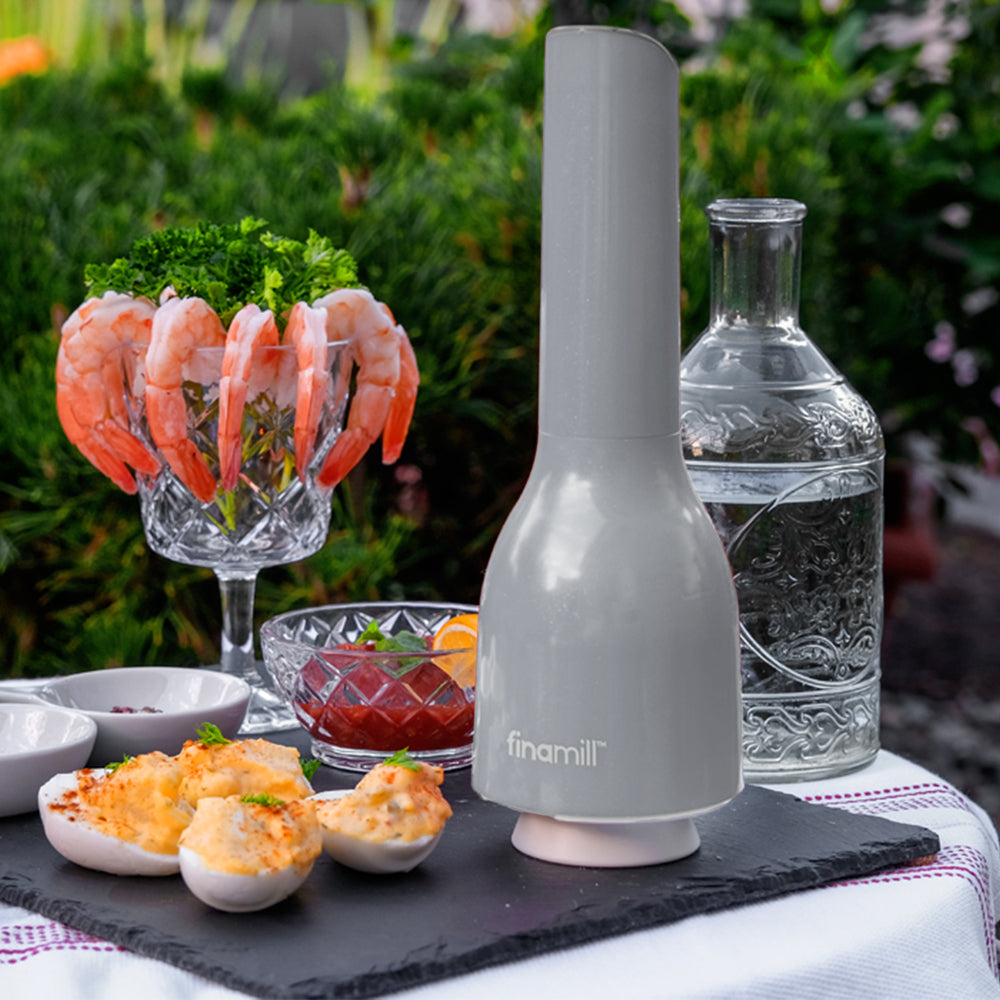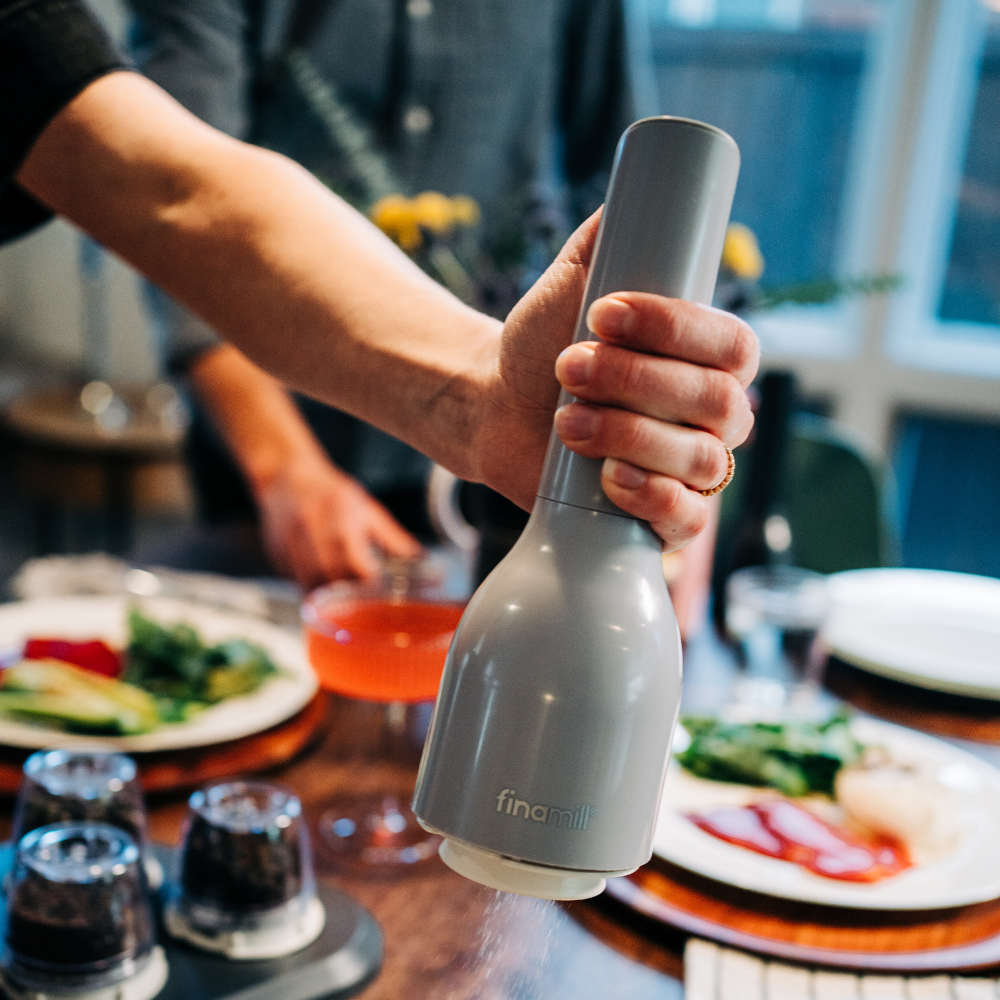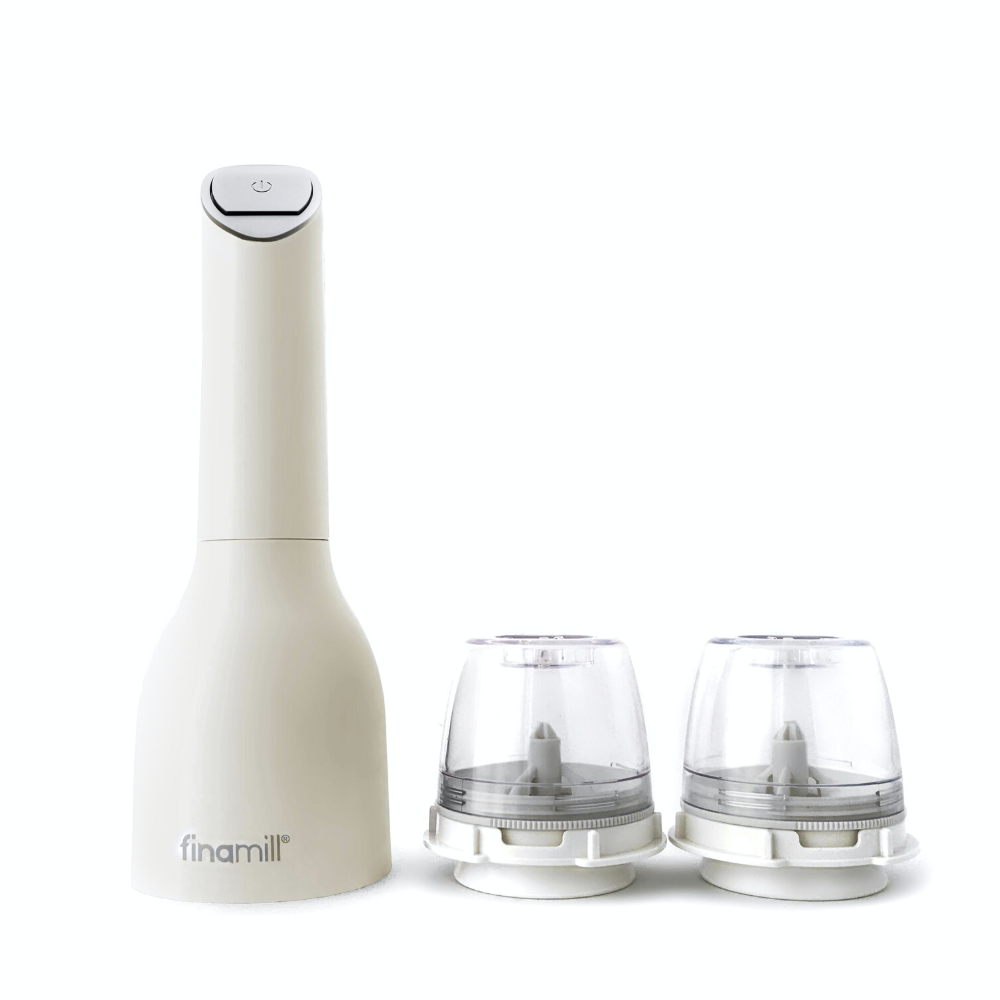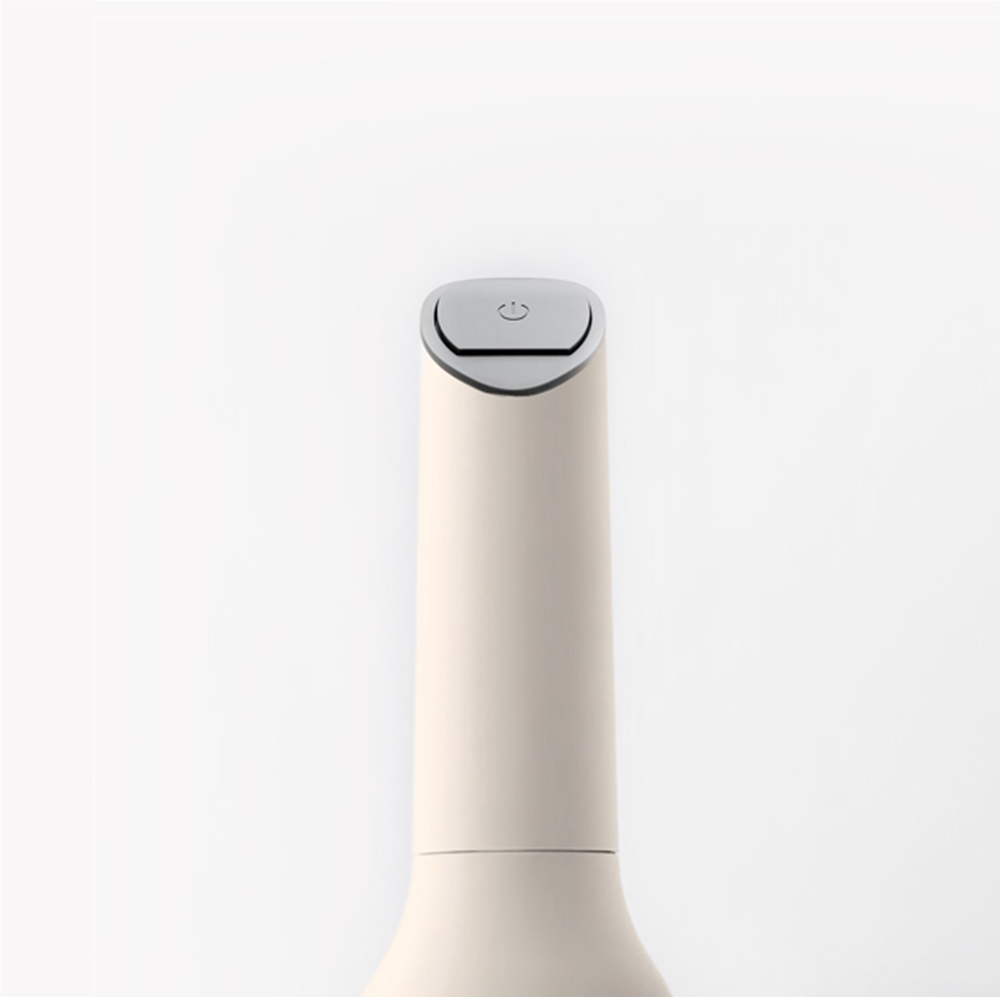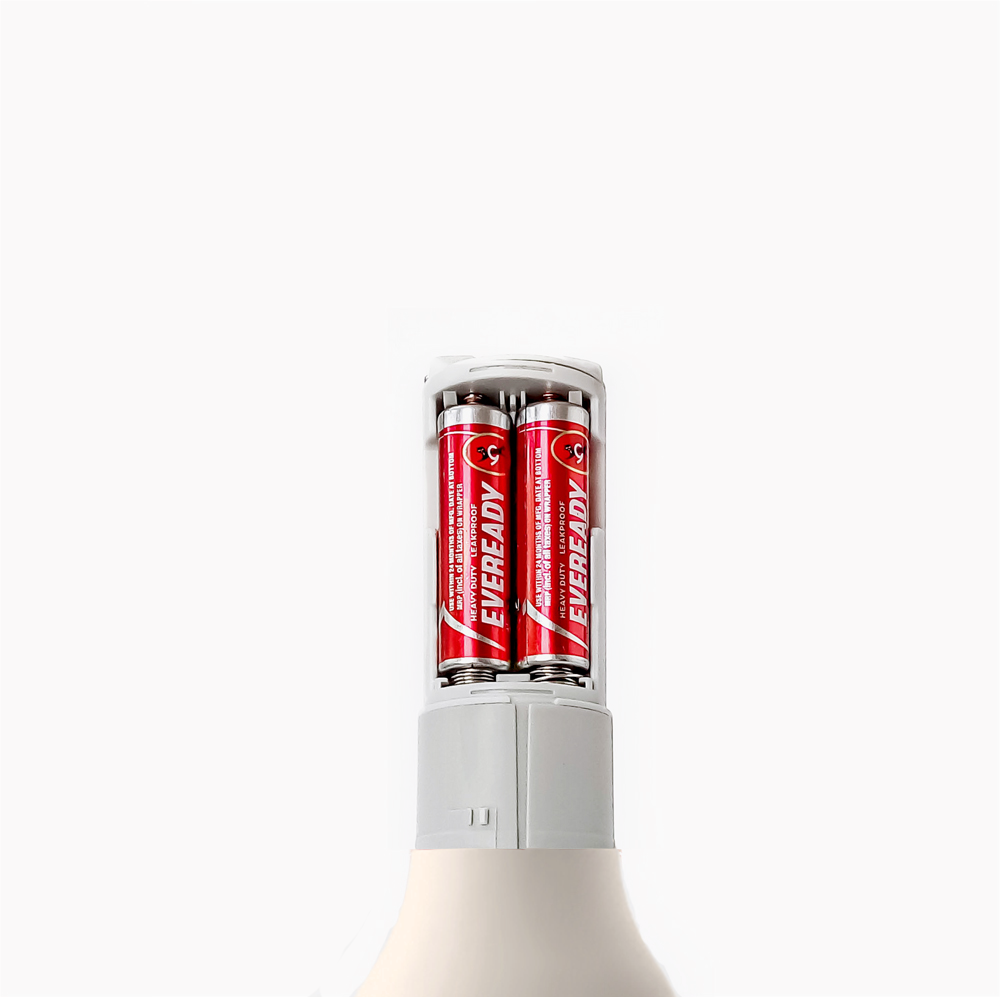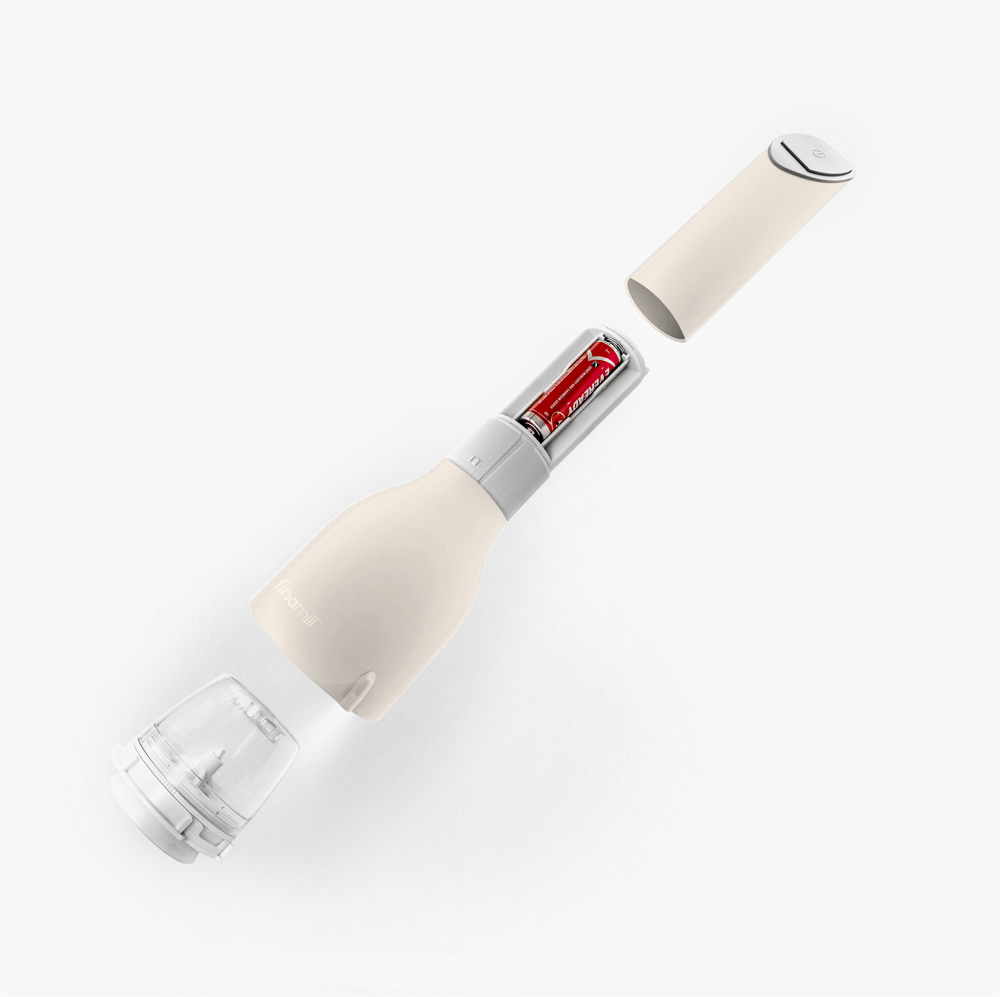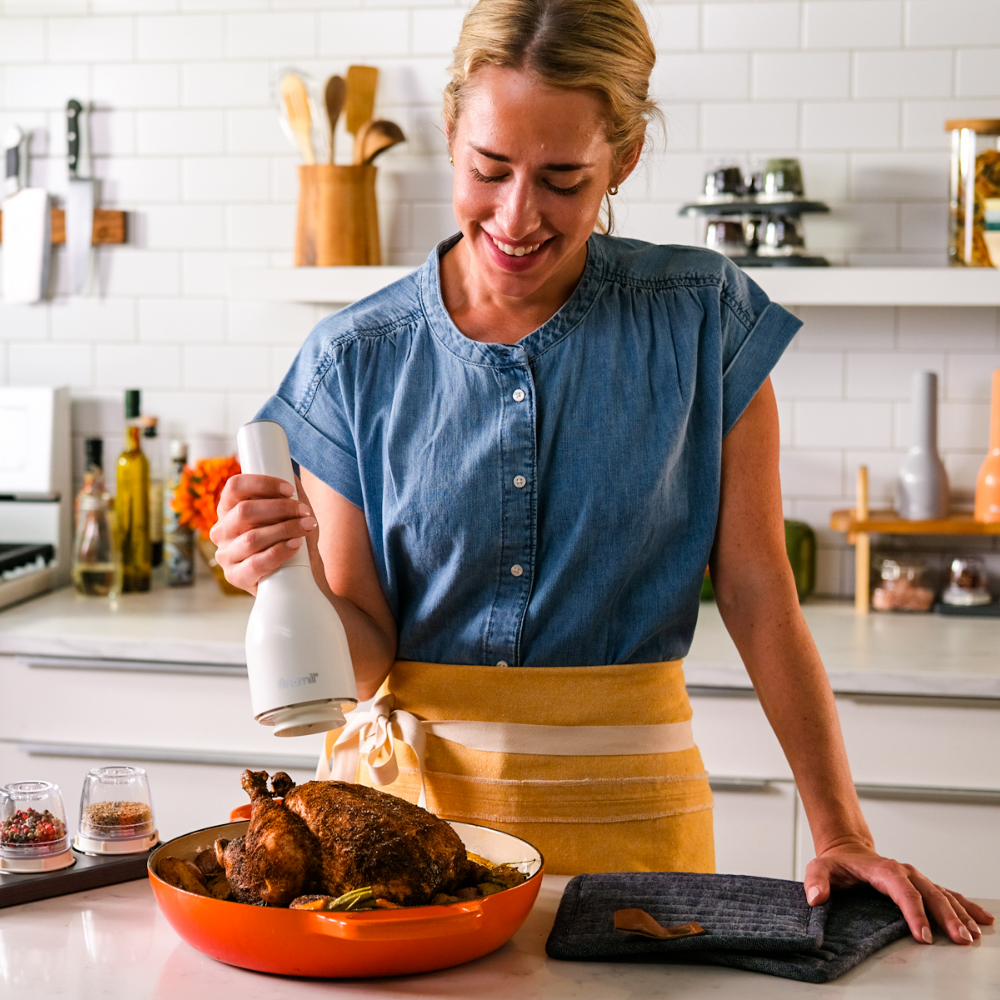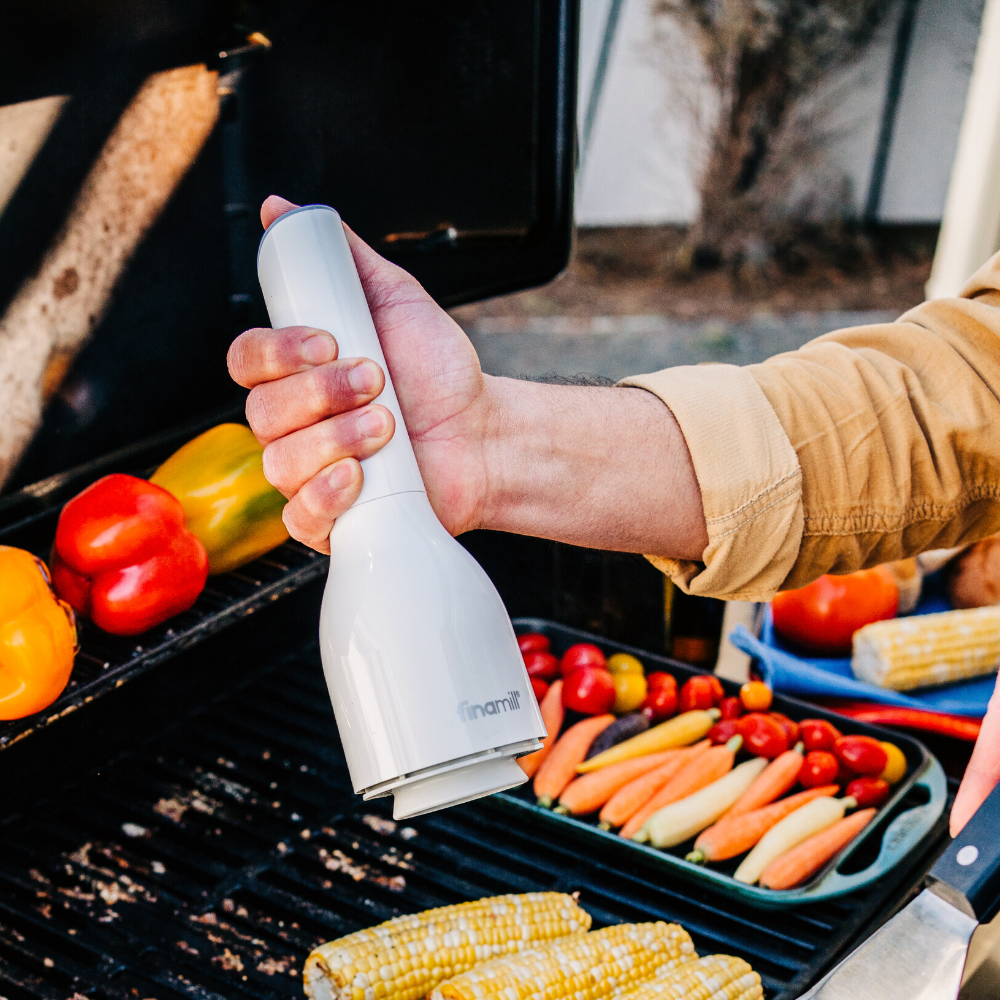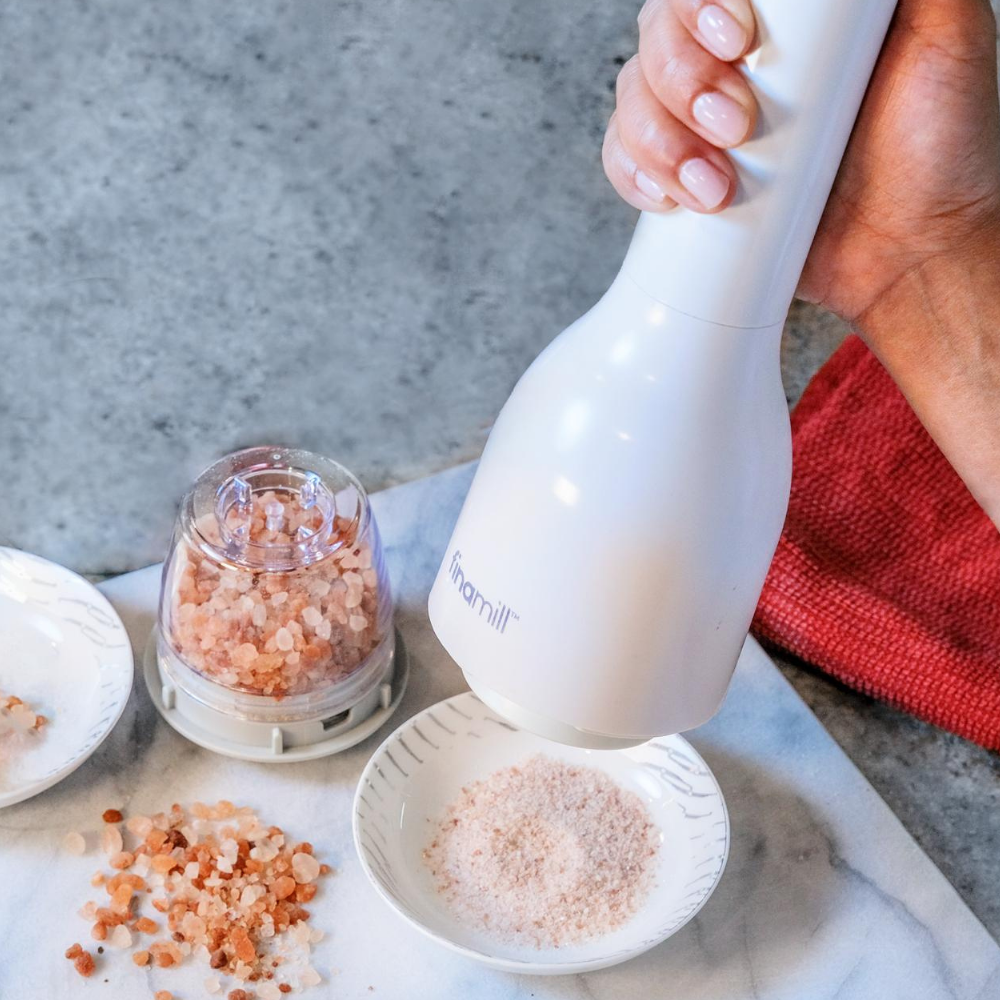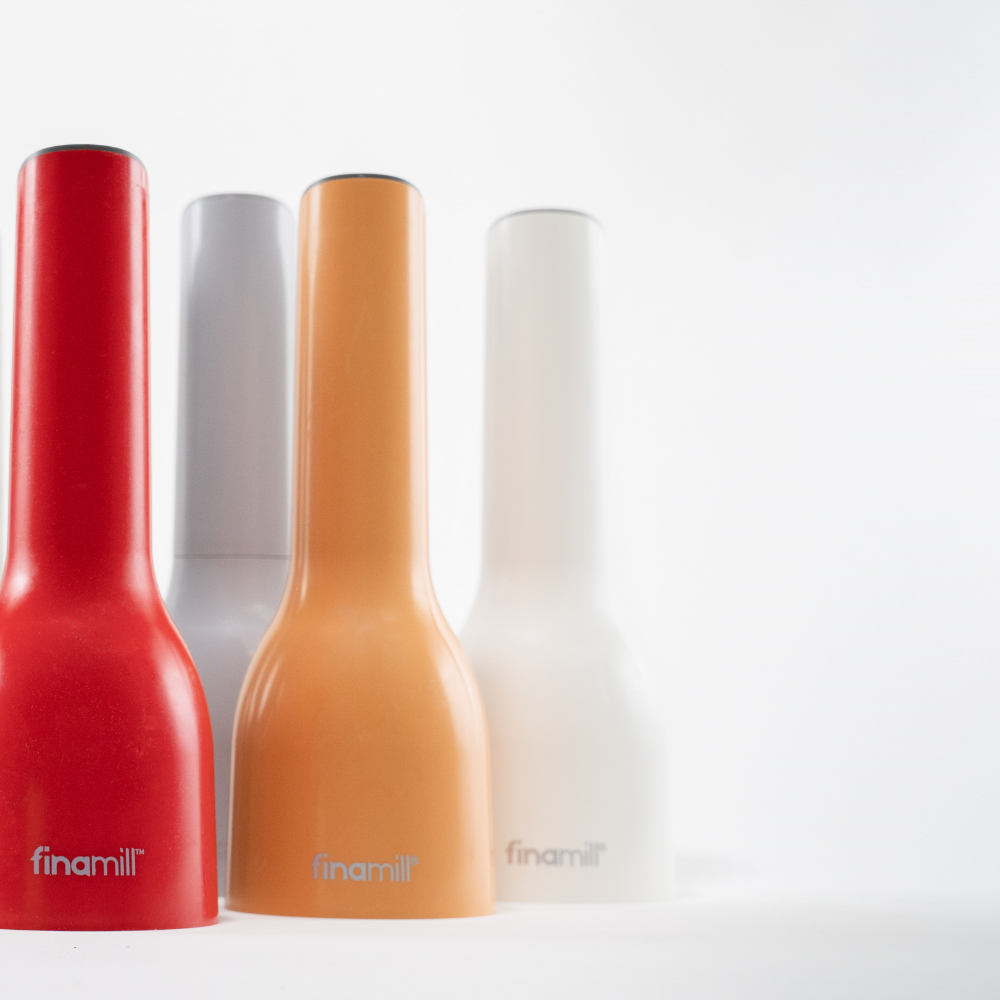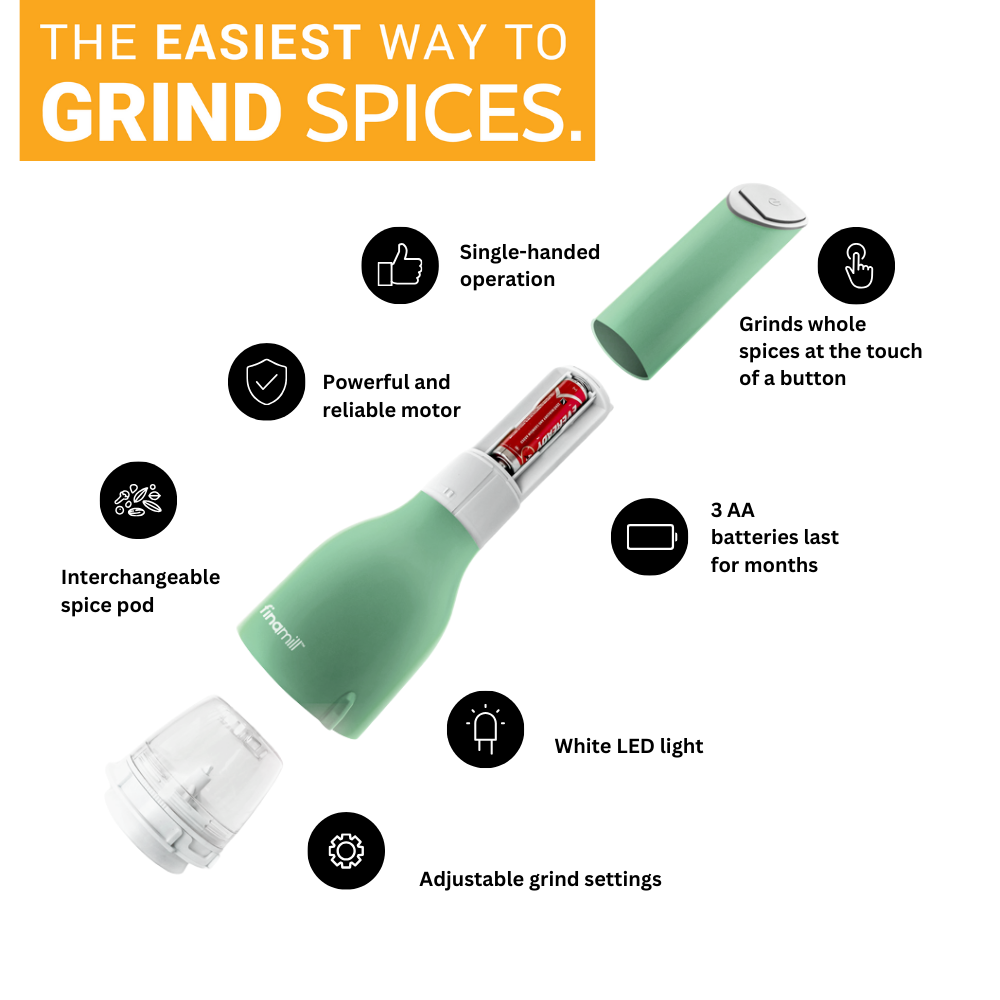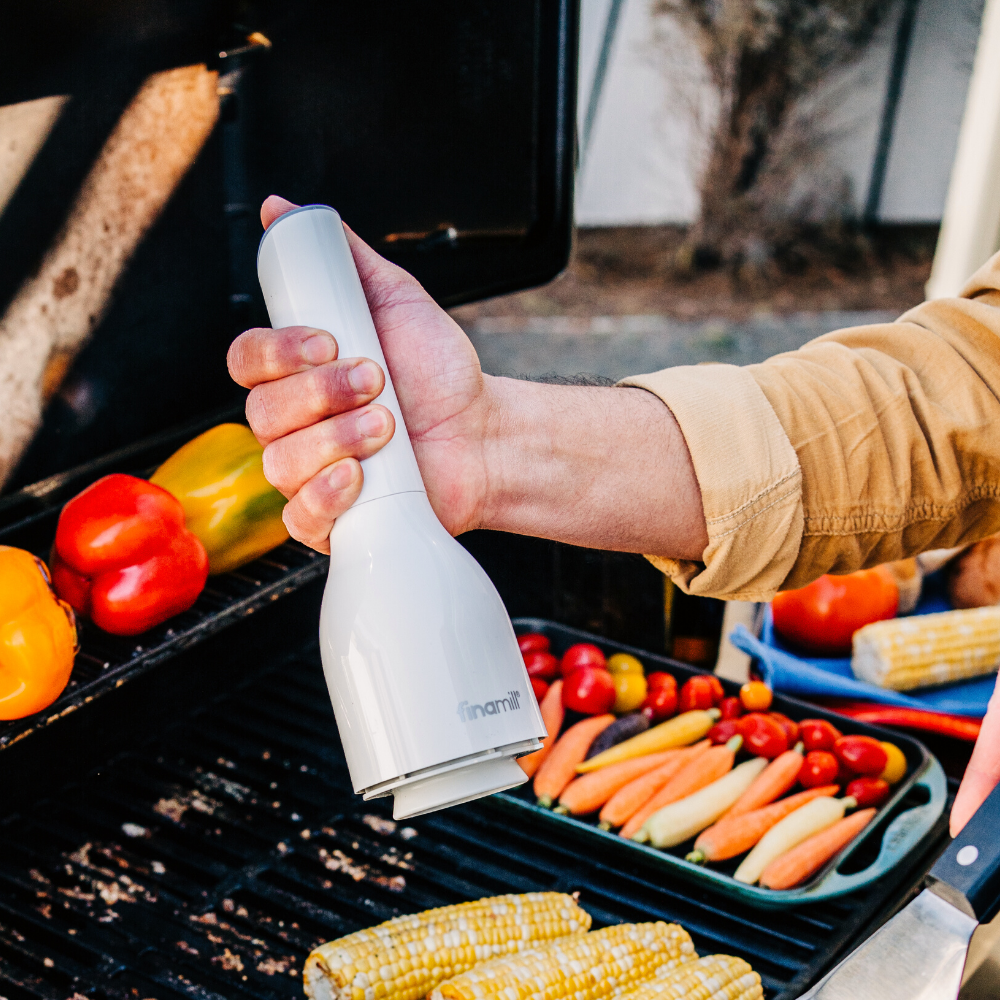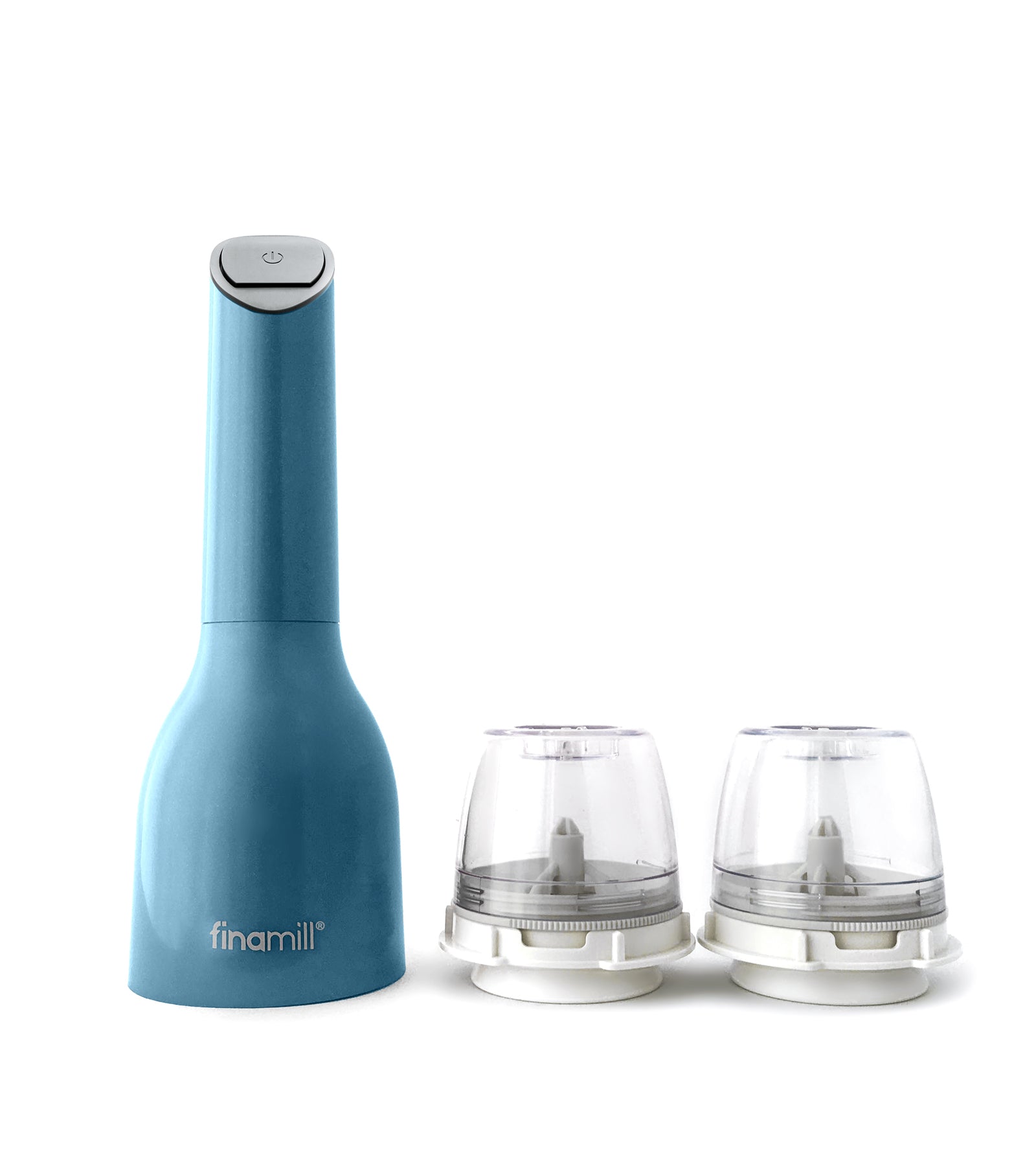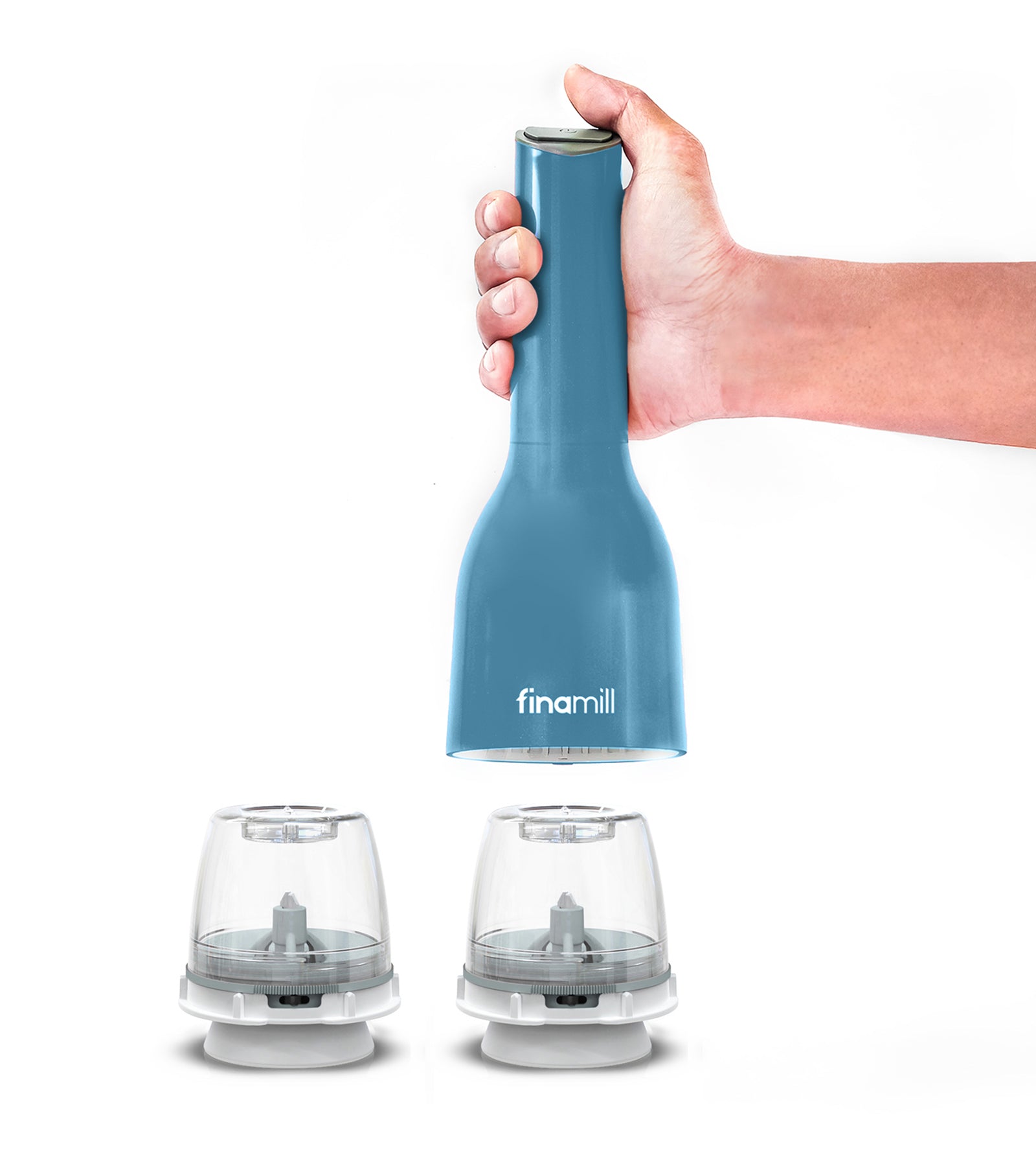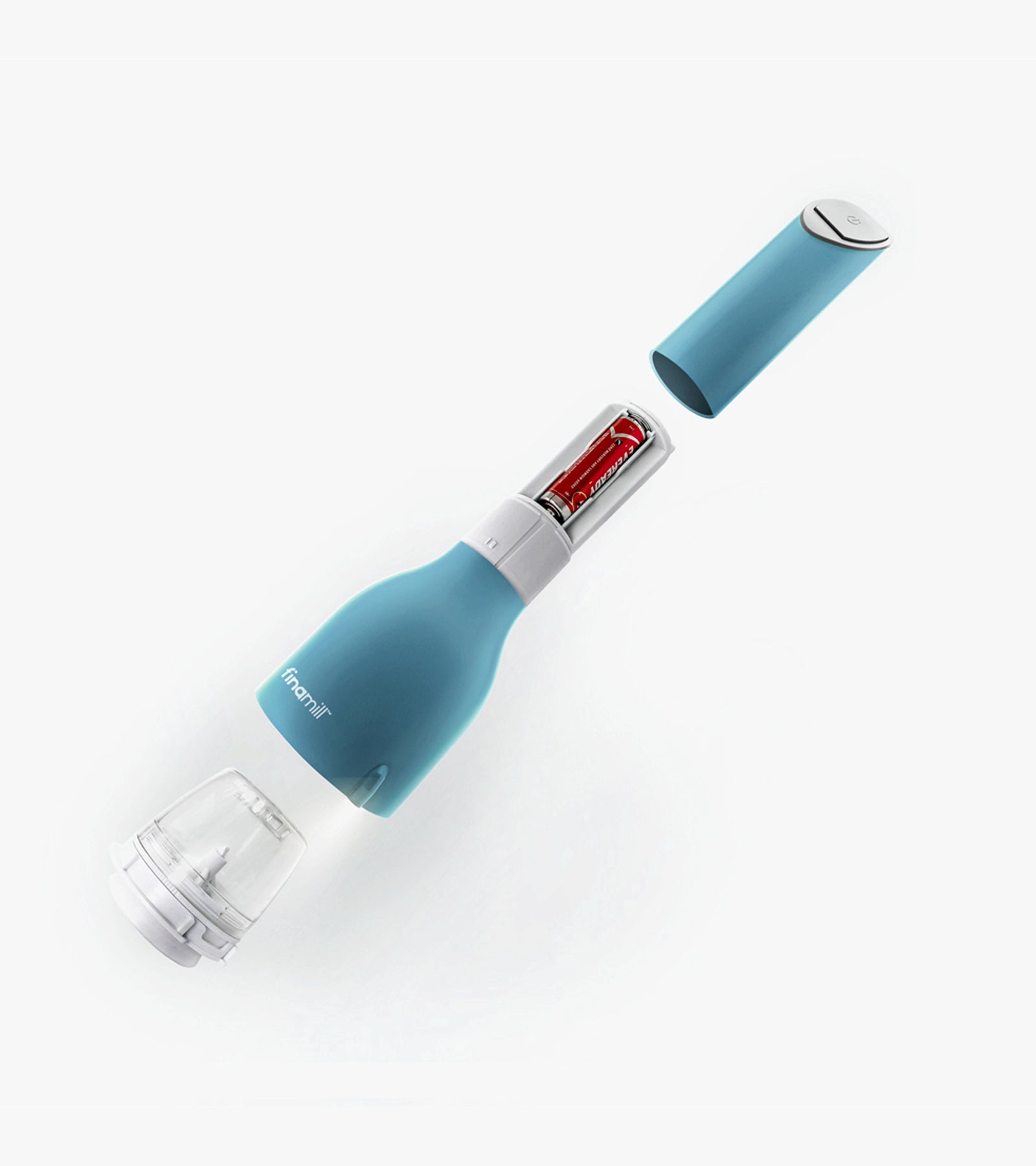 FinaMill Battery – Pepper Mill & Spice Grinder in One. 1 Mill 2 PRO Plus Pods Included
Sale price
£49.95
Regular price
£39.99
Tax included.
Zero or low in calories and packed with nutritional benefits, spices are your gateway to delicious cooking. But the volatile oils that give spices their vivid flavors and health benefits begin to degrade the minute those spices are ground. Now you can experience that freshly ground flavour at its peak by grinding your own spices quickly and easily with FinaMill. Your pepper mill never knew what hit it!

Simply fill a grinding pod with your favourite spice and attach it to the FinaMill. Hold the FinaMill over your food, press the button, and a LED light will illuminate a shower of freshly ground spices. You can operate the FinaMill with just one hand—perfect for multitasking cooks and people with limited mobility. FinaMill grinding pods double as storage for all your spices, and can be swapped in with just a couple clicks. Even the grind size is adjustable; mill dried chilli to a fine grind or coarsely crack black pepper and sea salt.
All of our products come with a 2-year, 100% quality guarantee.
FinaMill has the experts raving. "Super easy to use and reliable." (Forbes) "Ingenious design." (Boston Globe) "Revolutionize the way you prep food." (Mashable) Its sleek, minimalist design has earned it 2 Red Dot awards in 2022 and the Platinum Award by A'Design for Cookware & Bakeware in 2020.
with many many
patents, proudly

Award winning
design
Purchase comes with 1 FinaMill electric spice grinder plus 2 swappable PRO Plus pods
Weight: 240 grams
Dimension: 8.6cm x 8.2cm x 22.7cm
Requires 3 AA batteries, not included
Made with 100% BPA-free plastic.
Free Shipping on orders of £40 or more.

We want you to be 100% satisfied with your purchase. Items can be returned or exchanged within 30 days of delivery.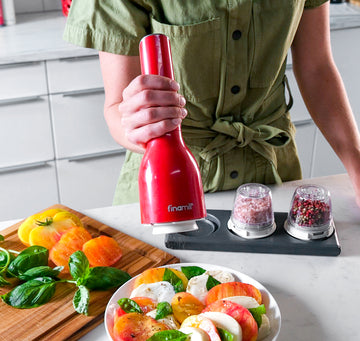 FinaMill has the experts raving!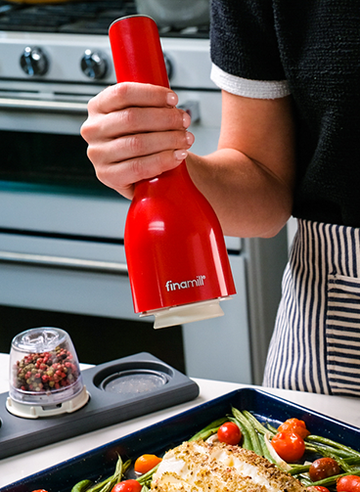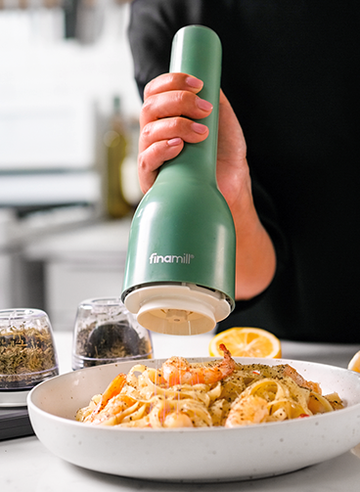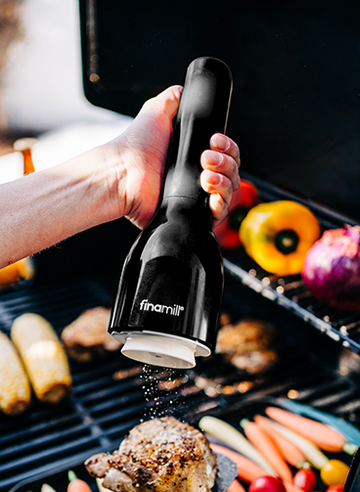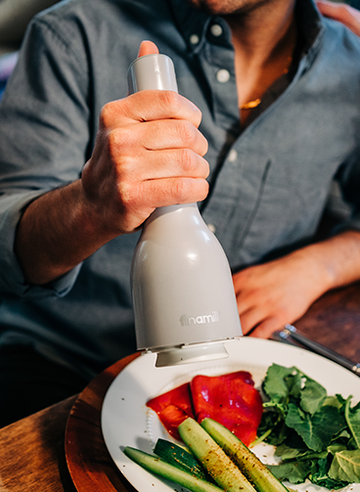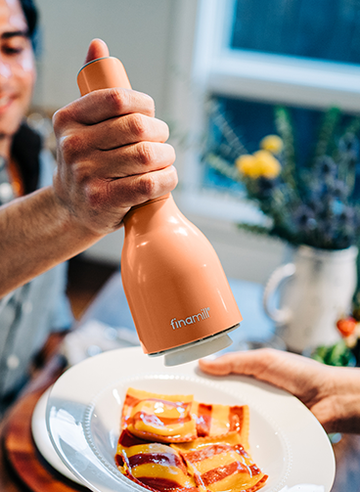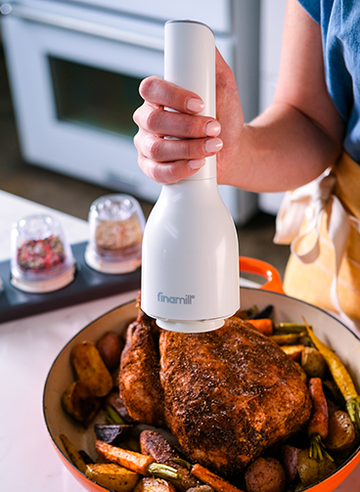 So easy and fun
A fantastic addition to my kitchen. Seasoning is super simple with just a push of a button. Swapping pods is a weirdly fun and has encouraged my kids to try seasoning themselves (truly a miracle). I'm so glad to have heard of this excellent product.
New favourite spice grinder
I absolutely love my finamill, it's so easy to use and fits in so well with my kitchen! I love the versatility of the pods and how (depending which one I use) I can grind any spice I want at the press of a button.
Brilliant innovative design
I love my finamill grinder and interchangeable pods , saves on batteries and space as the the storage trays keep everything neat and tidy (sold separately )
Brilliant communication with company .
Love Salmon colour
this nifty gadget is unbelievably easy to use and fast.
Right fit in our kitchen
In love with this spice grinder. Super easy simply press to pick up a pod and click to mill. Use a lot in seasoning burgers and eggs.